There are those who love cheese, and those who live cheese! These gift ideas are for the latter.
 1. It's cheese o'clock every hour with this fantastic swinging pendulum gift!
Get it in black or silver at giftobay.
2. Give the term 'cheesy feet' a new meaning with these food-theme ladies socks!
3. These ceramic markers will save you from muddling up your cheeses!

Get them at Debenhams.
4. You will impress your guests at every dinner party with this wooden cheeseboard and knives set!
Get it at Getting Personal.
5. Add a little quirkiness to your suit with these fabulous cheese cuff-links.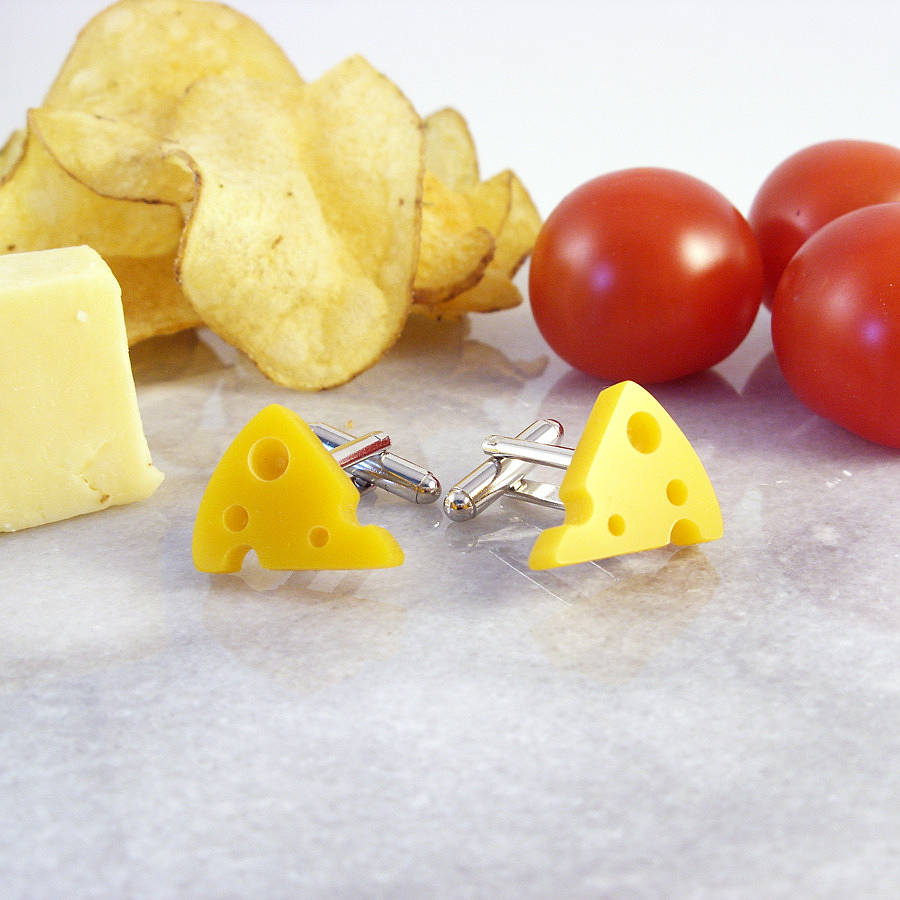 Get it at Not on the High Street.
6. Scrub up on your dairy knowledge with this new edition World Cheese Book!
Get it at Amazon.
7. This cheeseburger USB flash drive has 32gb of storage – enough for all your cheesy photos!
Get it at Flash Drive.
8. Give this personalized toastie keychain to your loved one and show how much you care!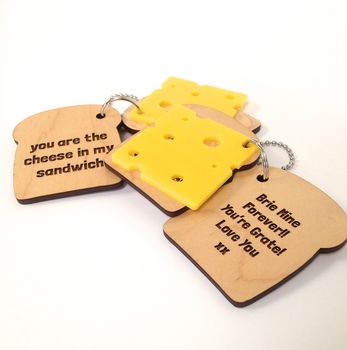 Get it at Not on the High Street.
9. They say eating cheese will give you weird dreams, so imagine what sleeping in a giant pizza duvet set will do!
(pssst!…even Miley Cyrus has one).
Get it at eBay.
10. This adorable Swiss cheese throw pillow is perfect for kids (or grown-up kids)!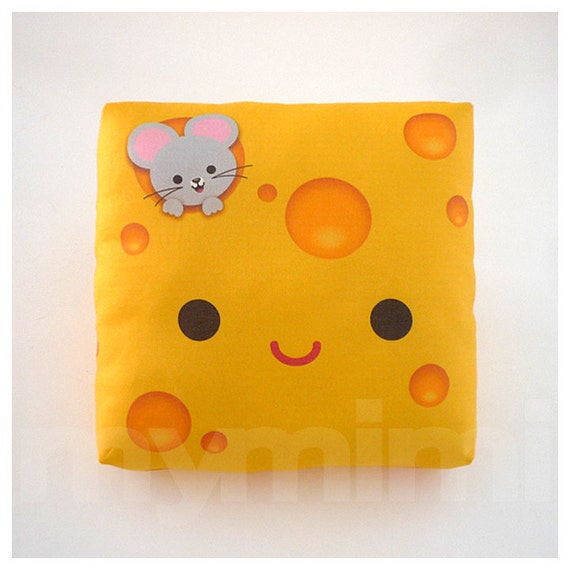 Get it at Etsy.
11. Want to be able to tell the cheesiest jokes around? Get this gift joke book!
Get it at Wordery.
12. Who needs diamond jewelry when you can have a perfectly good piece of cheddar hanging from your neck?
Get the necklace at Not on the High Street.
13. Once you have this mac and cheese style mug in your life, you'll never want to drink from anything else!
Get it at Society 6.
14. How cute are these hedgehog cheese graters? They'd make the ideal gift for your nature-loving friend.
Get it at Tica Toca.
15. Slice your next pizza with this totally hipster bike cutter!
Get it at eBay.