Calling all Instagram-users and SnapChat addicts! Your pics need these 53 Rihanna-inspired captions:
Captions for partying:
Cheers to the freakin' weekend.
Like brrap, brrap, brrap.
Cake, cake, cake, cake, cake, cake, cake, cake, cake, cake, cake, cake, cake, cake.
Now I'm Four Five Seconds from wildin'.
It's getting crowded over here.
I'm movin' to the night.
I might get a little drunk.
I just came here to party.
Rocking this skirt/Rocking this club/Got my middle finger up/I don't really give a f*ck
Looking so bomb/Gonna find me a honey.
Might be mad in the morning but you know we goin' hard tonight.
It's getting coyote ugly up in here.
Shake it 'til the moon becomes the sun.
Feels so good being bad.
Got my Ray-Bans on and I'm feelin' hella cool tonight.
Phresh out the runway.
For the crew: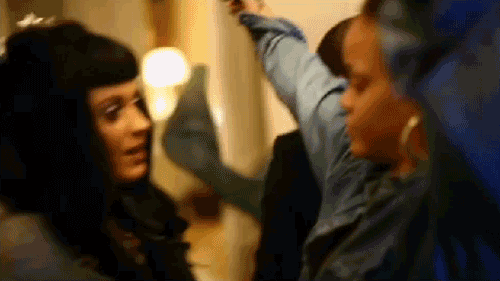 I bet you wanna know what my crew about.
I'm going dumb with all my friends.
When the sun shines, we'll shine together.
Throwin' up the gang signs.
Said I'll always be a friend/Took an oath/Imma stick it out 'til the end.
For the haters:
Get dem haters out your circle.
Just live your life/Ain't got no time for no haters
Ain't gonna play nice.
Everybody's vibin' so don't nobody start a fight, yeah.
Am I scaring you tonight?
For inspiration:
Shine bright like a diamond.
Chasin' this American Dream.
We got three more days 'til Friday.
We sweat for a nickel and a dime/Turn it into an empire.
Life's too short to be sittin' round miserable.
For the bae:
Must everything you do make me wanna smile.
I hate how much I love you.
I knew that we'd become one right away.
Te amo.
What goes on between us no one has to know/This is a private show.
We're beautiful like diamonds in the sky.
You ain't never had a woman like me.
Want you to make me feel like I'm the only girl in the world.
You the one that I dream about all day.
He says 'close your eyes, sometimes it helps'.
For 'selfie' times:
Ya see me, ya like it, huh?
I choose to be happy.
Where y'all at?
Love me, love me.
Cause I may be bad but I'm perfectly good at it.
If you feel me let me know.
I'm a fine-tuned supersonic speed machine with a sunroof top and a gangster lean.
Can you handle the curves?
I'm wondering will I ever see another sunrise?
What now?
The more I swear I'm happy, the more that I'm feeling alone.
All I've got are these photographs.