Throughout the course of the Second World War conflict, over 60 million Europeans fled their homes and were forced to find shelter in countries far away from their own, through absolutely no fault of their own. The process included what the UK described as the Middle East Relief and Refugee Administration (MERRA), allowing at least 40,000 refugees to set up homes in Syria, Palestine and Egypt during the never ending war.
Hundreds of thousands of refugees from countries like Syria, Iraq and Afghanistan are now desperately attempting to find refuge in Europe from fierce conflicts, but many governments are working around the clock to keep them out. It really does put what the current European migrant crisis into perspective.
To really make this truth hit home, Sanna Dullaway colourised some photographs of WII refugees making their way from Poland, France, Germany and Belgium to countries that were safer to the south and east of them. Hopefully this project will help to remind people that migrants and refugees are just human beings searching for very basic aspects of life; safety and comfort.
Mass evacuation, forced displacement, expulsion, and deportation of millions of people took place across most countries involved in World War II.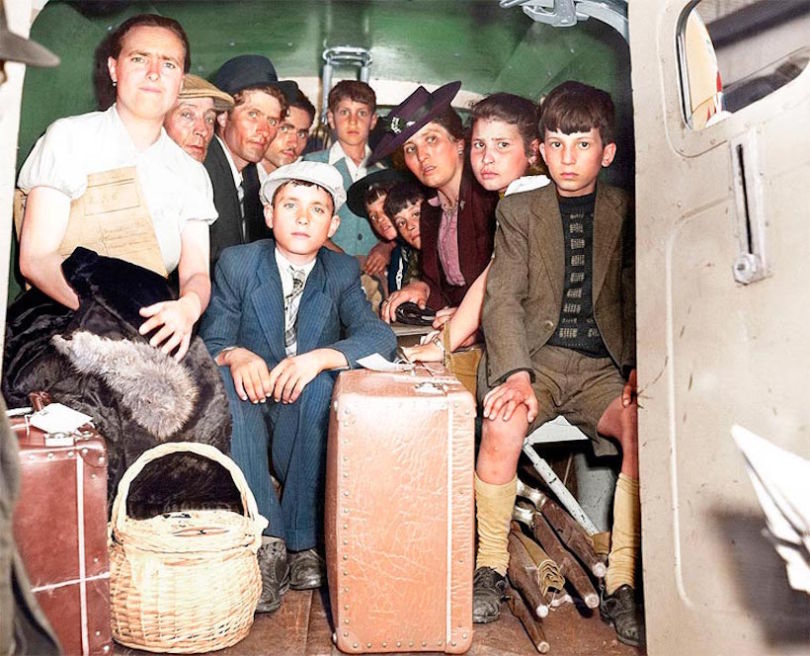 The major location for wartime displacements was the East-Central and Eastern Europe although Japanese people were expelled during and after the war by Allied powers from locations in Asia.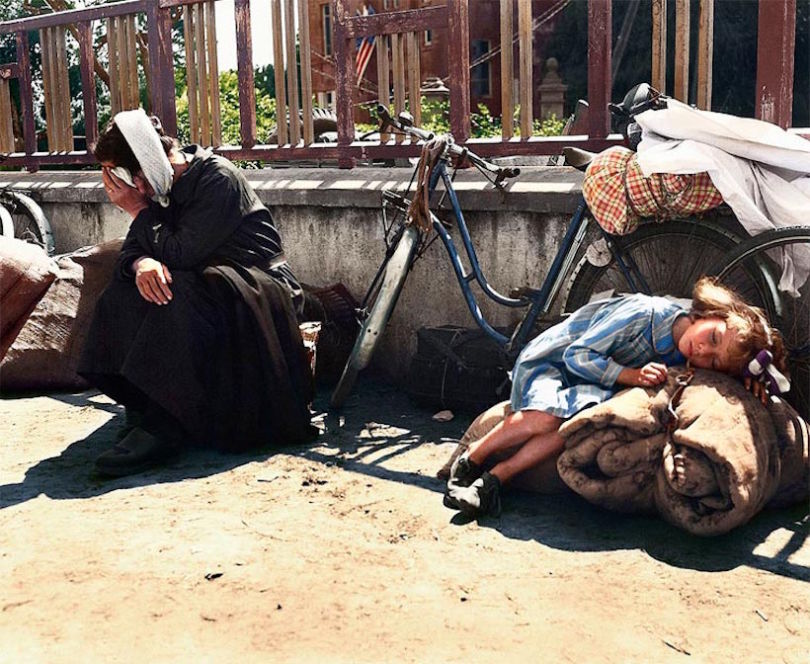 The refugee crisis across occupied territories in World War II provided groundwork for much of the new international refugee and global human rights architecture existing today.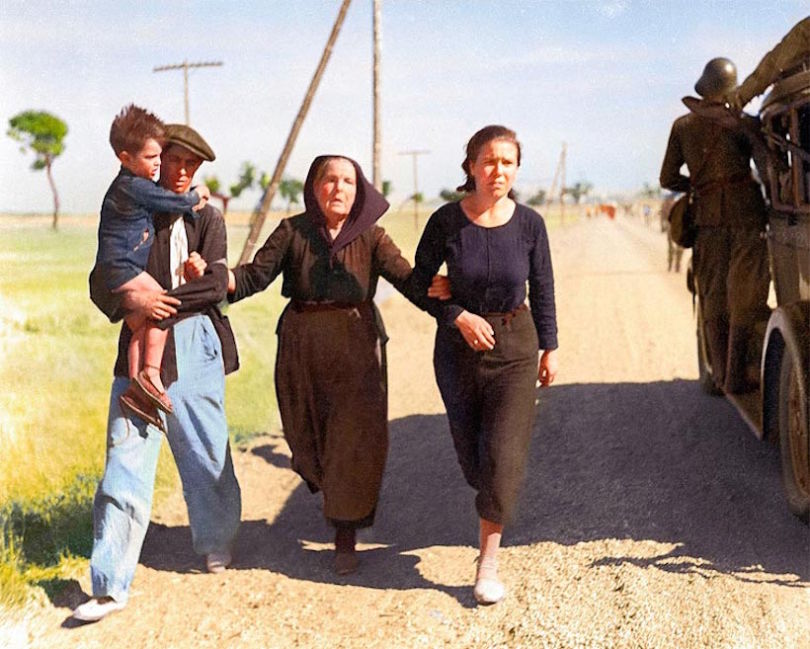 The Soviets deported hundreds of thousands of Polish citizens, most in four mass waves. The accepted figure was over 1.5 million.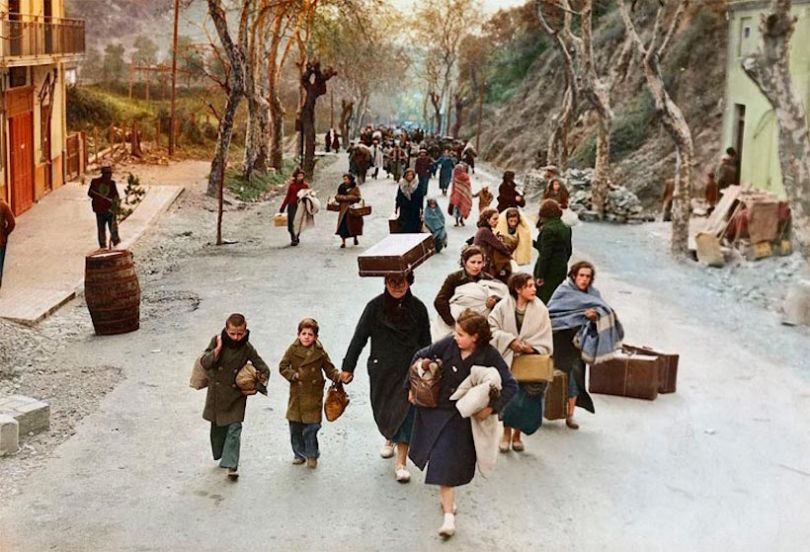 More than 250,000 Serbs were expelled from Croatia and Bosnia by the extreme nationalist Ustaše regime during the Serbian Genocide.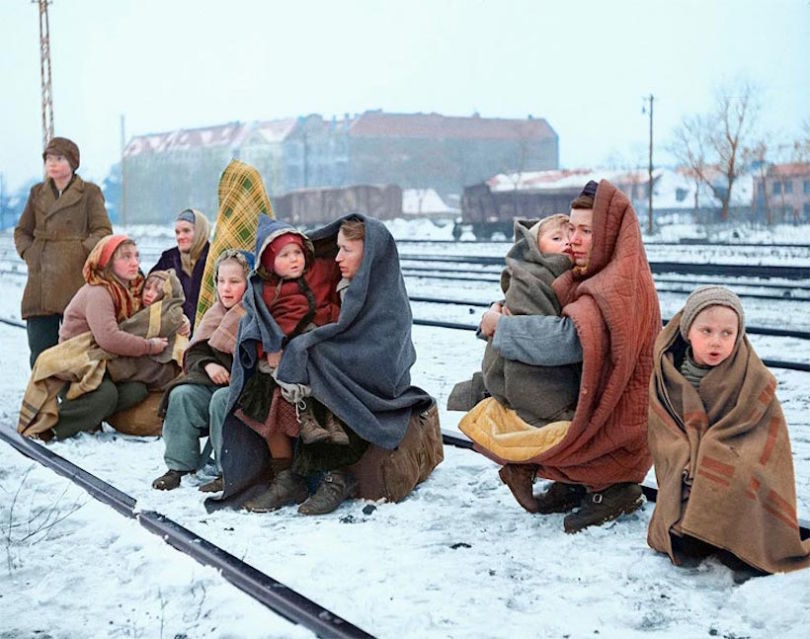 1944 saw the evacuation of almost total civilian population of Finnish Lapland, as a joint Finnish-German effort, before Finnish and German troops began fighting in the Lapland War.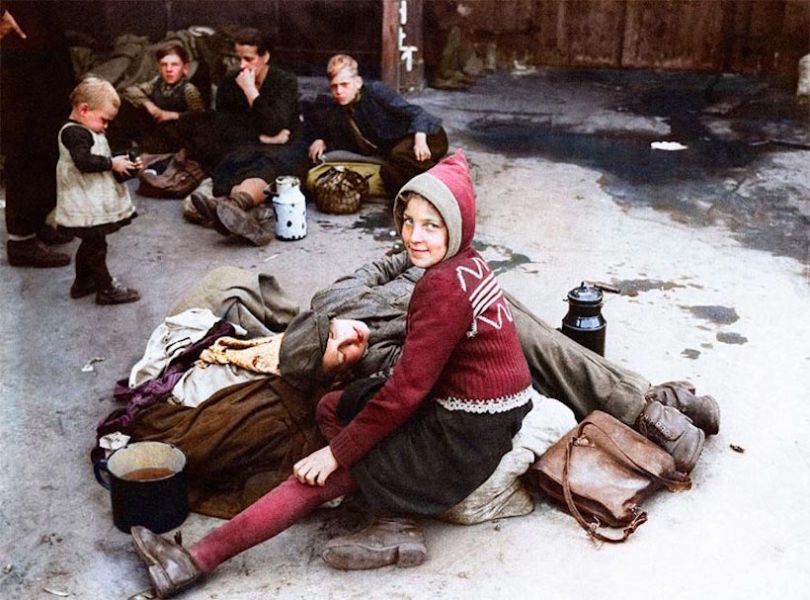 After 12 months of fierce conflict which claimed the lives of many, The 168,000 evacuees were finally able to return to their homes and be re-united with loved ones.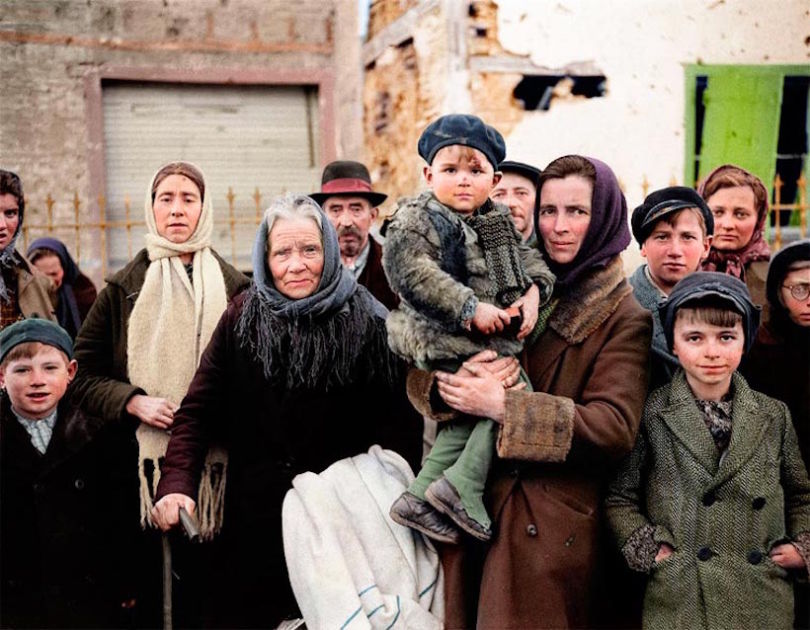 Between 1944 and 1947, 1.5 million Poles were deported from the eastern territories annexed by the Soviet Union into the western territories, which Soviets transferred from Germany to Poland.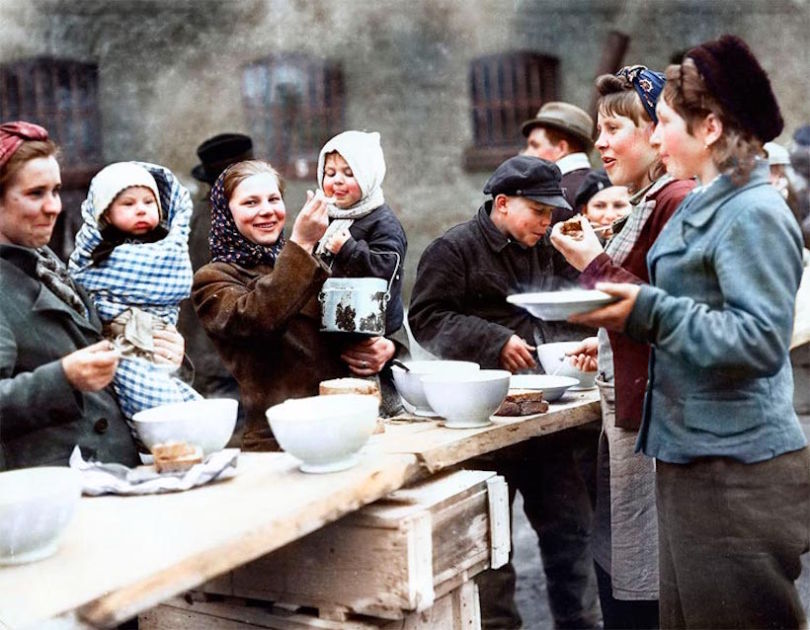 By 1950, 1.6 million Poles from the eastern territories annexed by the Soviet Union were settled in what the government described as Regained Territories.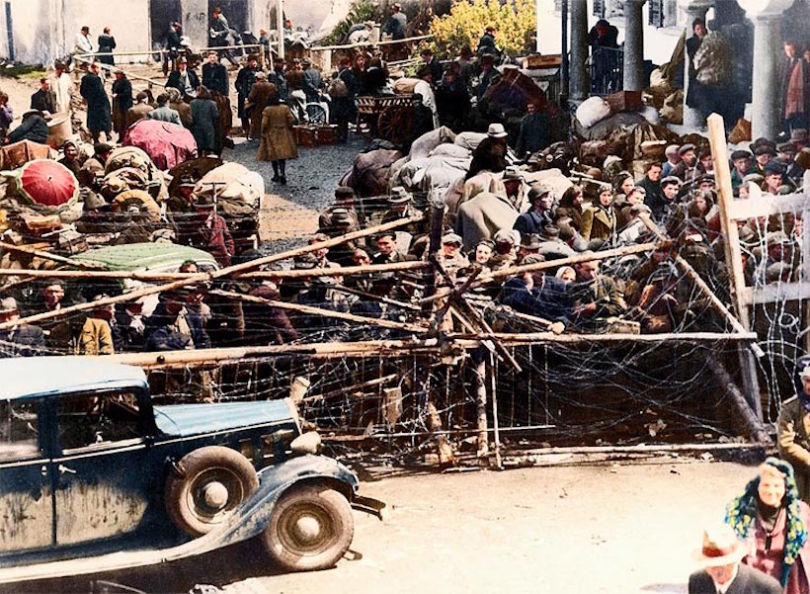 The United Nations Relief and Rehabilitation Administration (UNRRA) was set up in 1943, to provide humanitarian relief to the huge numbers of potential and existing refugees in areas facing Allied liberation.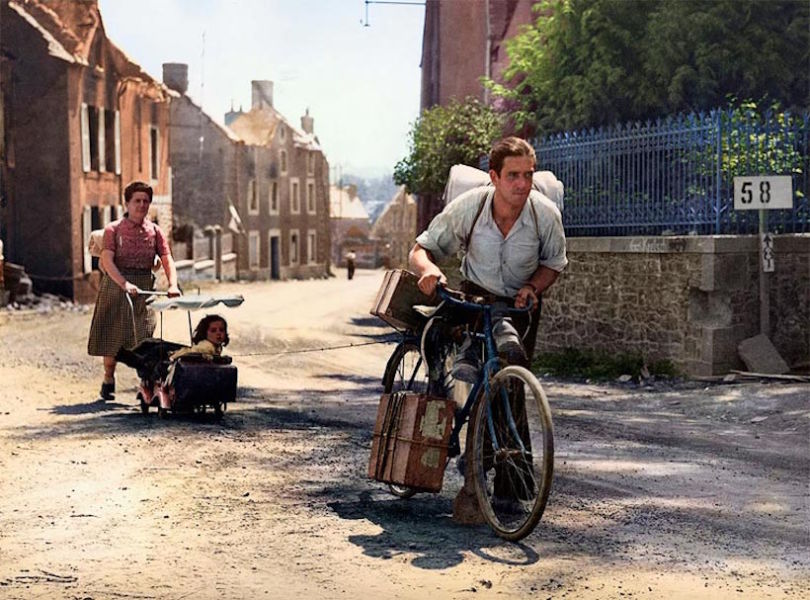 UNRRA provided billions of US dollars of rehabilitation aid, and helped about 8 million refugees in total throughout the course of the second world war.