If you like weird (but awesome) homemade crafts then Etsy is the perfect website for you. Think of it as the Amazon for geeks – especially if you are a fan of superheroes like the Avengers.
Here are 22 of our favourite Avengers Etsy purchases for an Avengers fan:
1. Avengers Shoes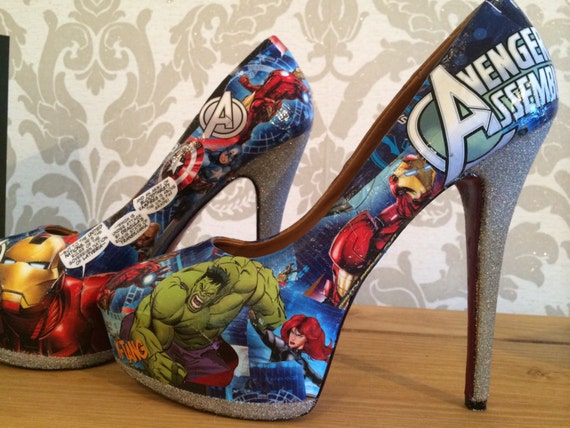 See The Avengers assemble on your feet with these super cool comic heels. You can even get them customised to your liking.
Get them here. 
2. Vintage Avengers posters set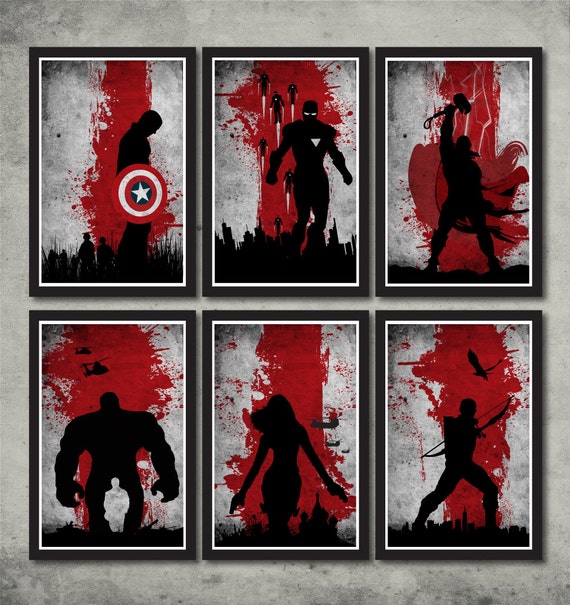 Make the Avengers assemble in your home with these super cool posters. With one for each hero you can keep them all together or spread them round your home.
Get it here. 
3. Avengers wall art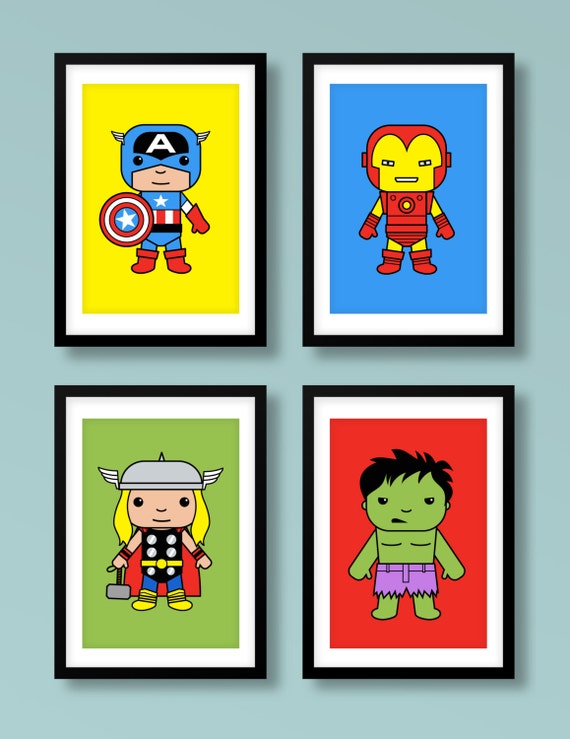 This little collection of wall art is very cutesy. For a comic fan these prints would be perfect in a games room or a superhero bathroom.
Get it here. 
4. Thor hammer cufflinks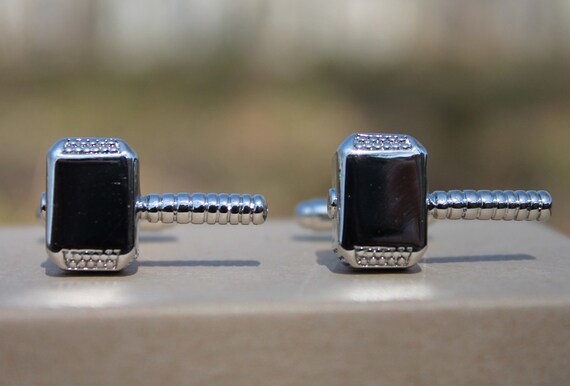 Show the rest of the office just how big a nerd you are with these mighty cufflinks.
Get it here. 
5. Avengers satchel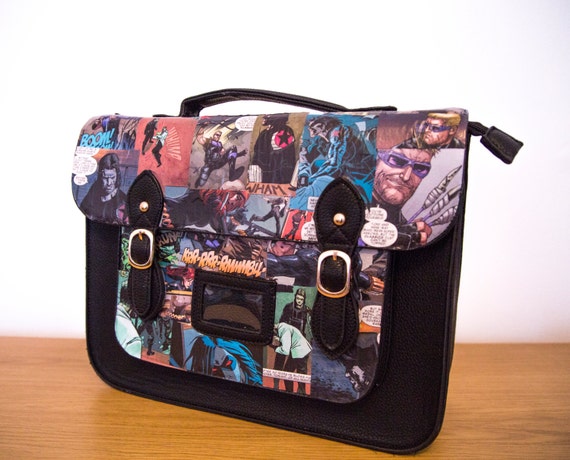 This custom made Avengers satchel is ridiculously cool. Perfect for students as a laptop bag, this satchel will have your fellow classmates awfully jealous.
Get it here. 
6. Avengers trainers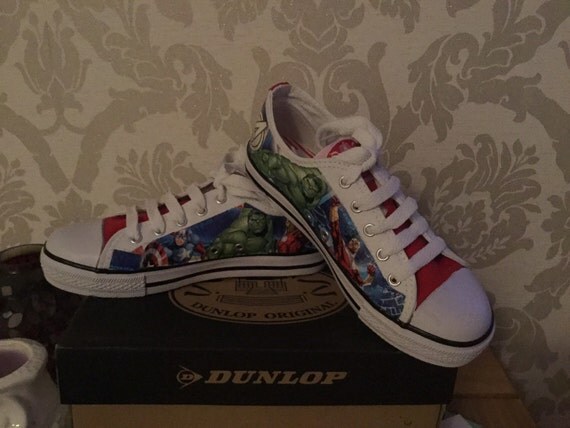 Make your feet feel super with these awesome customised Dunlops. Available in both adult and children's sizes, why not get a pair for all the family.
Get it here. 
7. Avengers chemistry t-shirt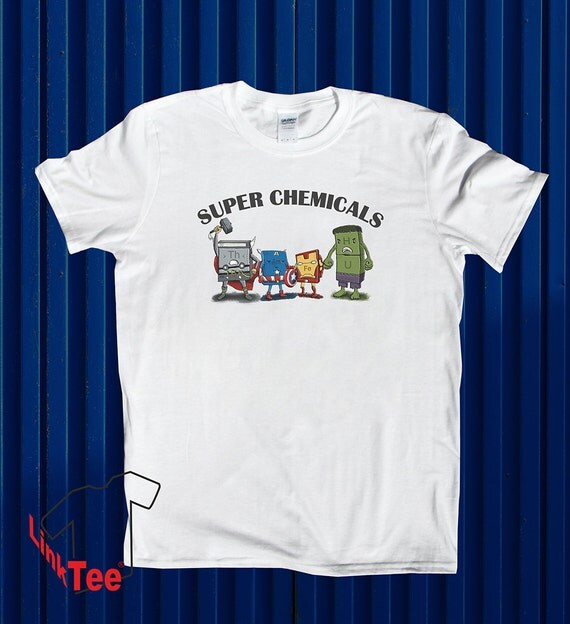 Mix your love of chemistry and superheroes with this uber geeky t-shirt.
Get it here. 
8. Captain America jacket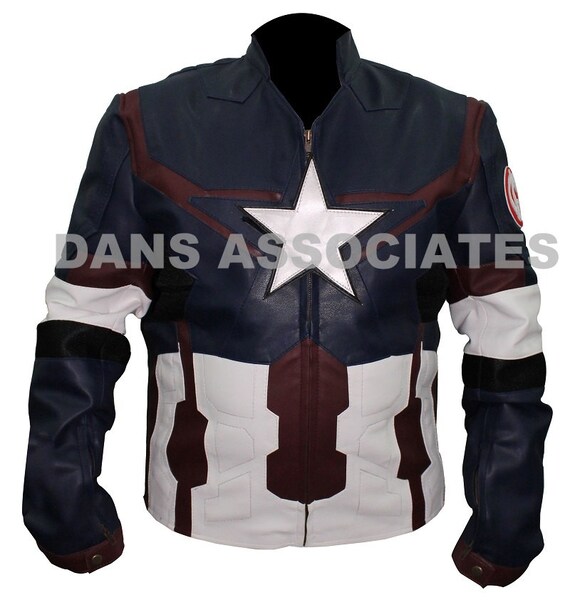 You'll never be as cool as Captain Rodgers but you can still get a jacket that looks like his uniform.
Get it here. 
9. Avenger hair bows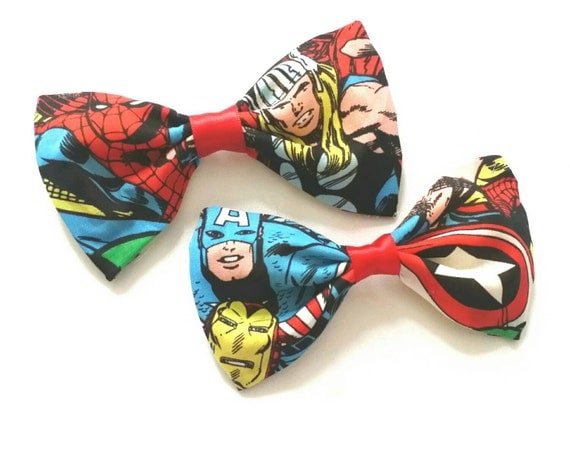 Not just for little girls, these adorable hair bows will be perfect in the hair of any Avengers fan.
Get it here. 
10. Captain America shield toy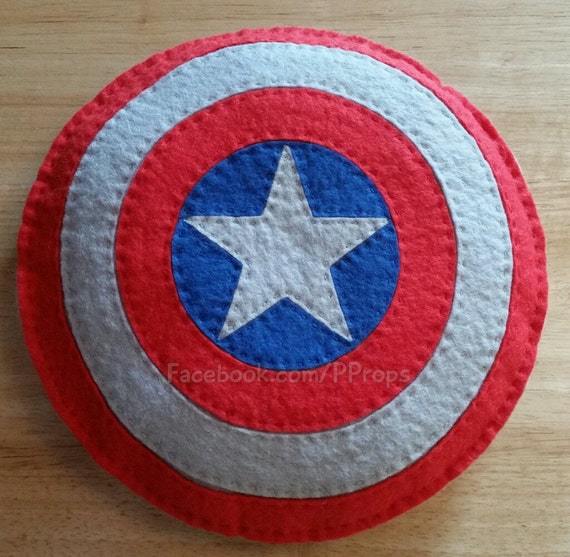 All your friends might be having kids while you're going to midnight shows of superhero films, but that doesn't mean you can't share your love with their offsring. This kids soft shield toy is a wonderful baby present.
Get it here.
11. Avengers coasters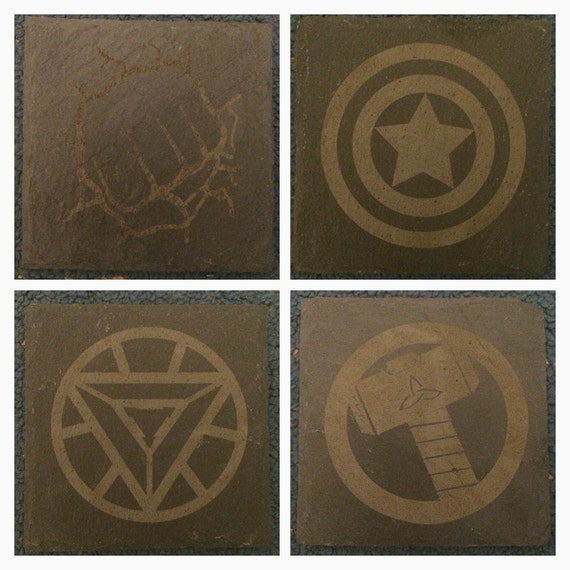 These slate coasters are very cool and kitsch. Perfect for keeping those drink rings off the furniture on new comic book day!
Get it here. 
12. Hulk necklace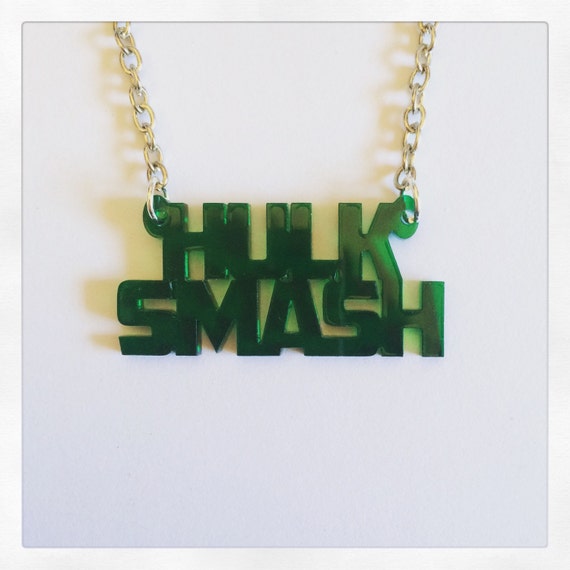 This acrylic necklace is perfect for both Hulk fans and those with anger management issues.
Get it here.
13. Avengers glitter glasses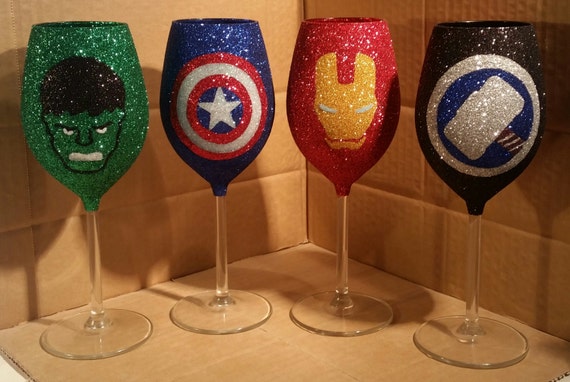 Now glitter glasses can sometimes look a little naff, but this glass collection is very nifty. Great for assembling your mates for a glass of wine on a Friday night.
Get it here. 
14. Avengers cushion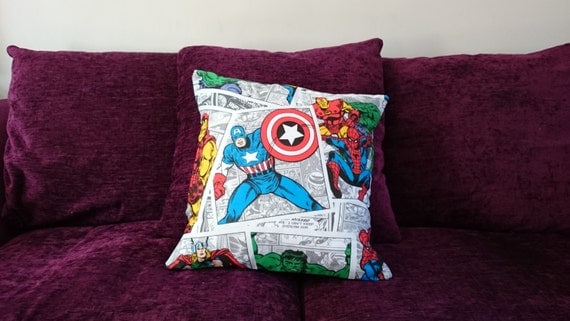 Who needs pricey Laura Ashley cushions when you can cover your couches in superheroes?
Get it here. 
15. Cat Avengers badges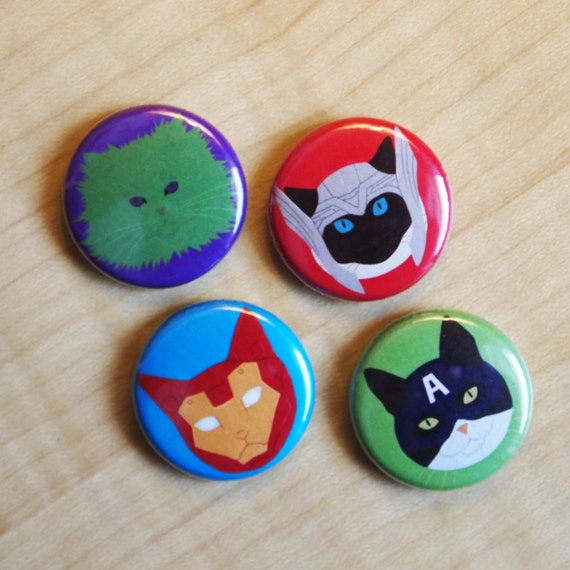 We all love cats and we all love the Avengers therefore these badges are immense.
Get it here. 
16. Avengers glasses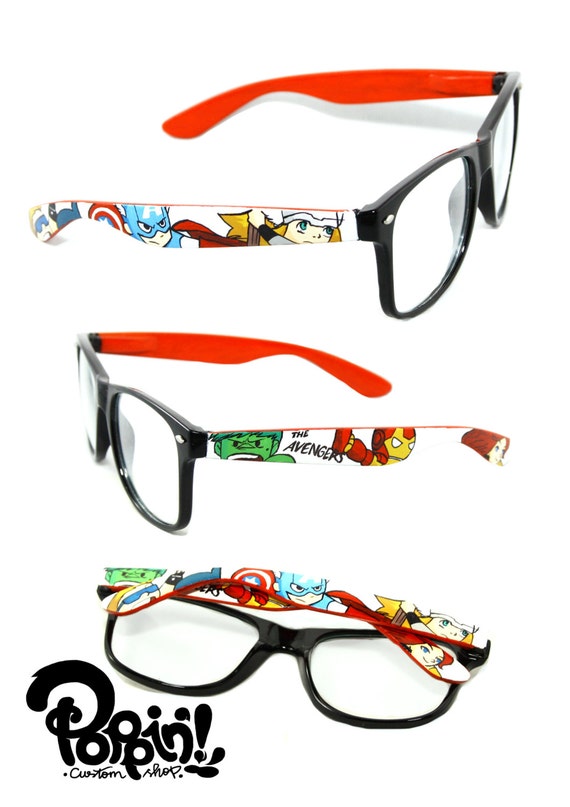 If you've ever got annoyed about the lack of adult sizes for Avengers glasses in Specsavers then these hand-painted glasses are your dream.
Get it here. 
17. Loki's helmet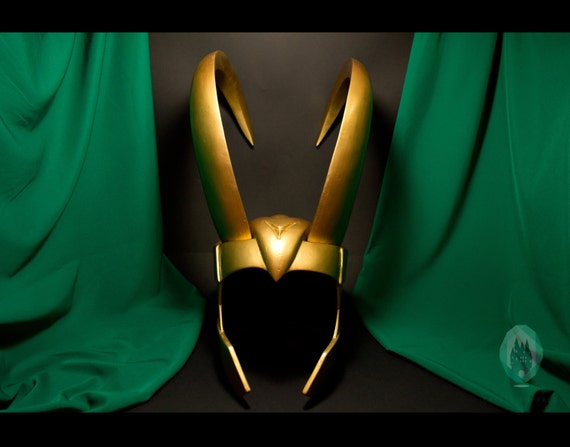 This custom made Loki crown is perfect for some serious cosplay. It's rather pricey but so, so, so, pretty.
Get it here. 
18. Infinity Gauntlet handchain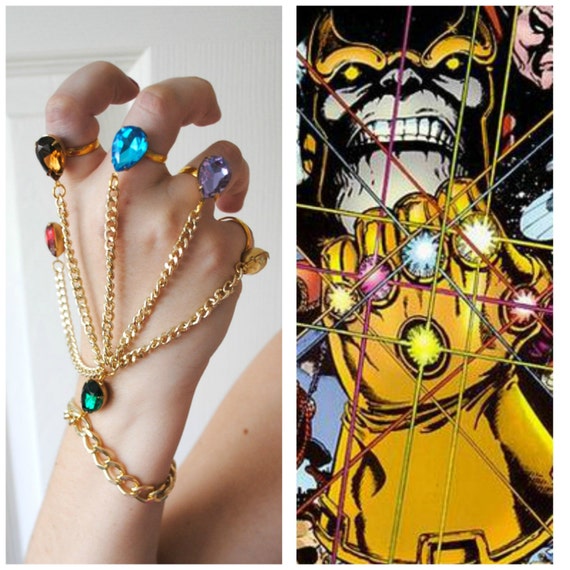 Look as cool as Thanos in this Infinity Gauntlet inspired costume jewellery.
Get it here.
19. Avengers cookie cutter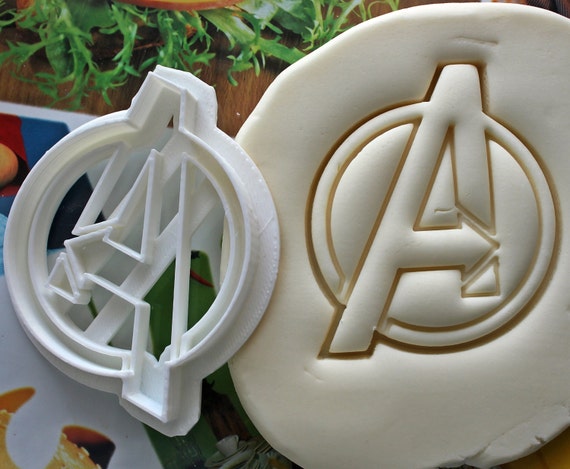 If you've ever wondered how you could make your baking 100 times cooler then fear not. You need this Avengers cookie cutter.
Get it here. 
20. Custom Avengers dress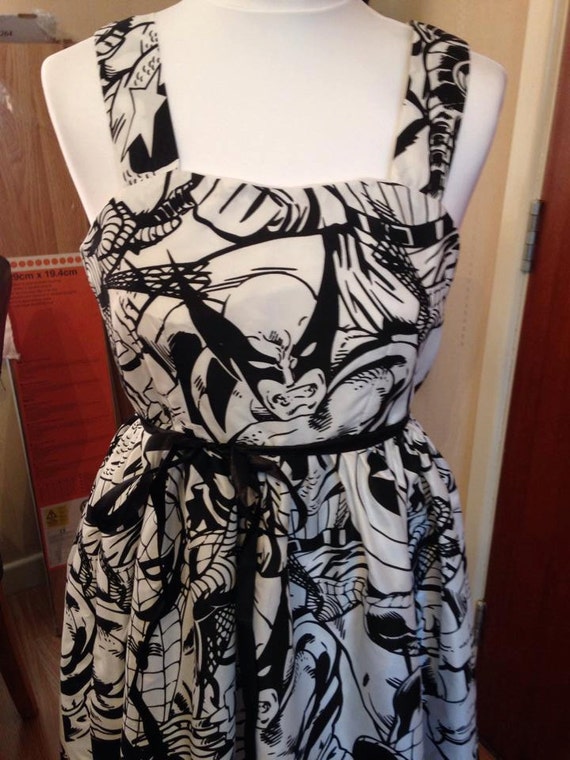 What makes this Avengers dress so cute is the fact it's black and white. Subtle but full of nerdy brilliance, this is a great everyday dress.
Get it here. 
21. Avengers friendship necklace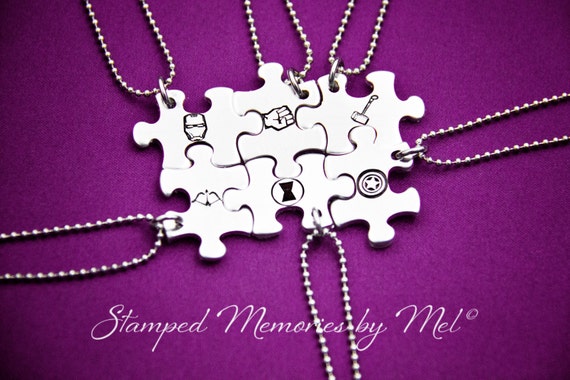 Let your friends and yourself become Avengers with this adorable jigsaw set of friendship necklaces. Just no fighting over who gets what superhero.
Get it here.