You won't believe the extent to which fashion can go. If you can't believe here this is the weirdest things supermodels have worn on the catwalk!
1. Wrapping Paper.
Oh, look it's Jess Glynne, arriving at the Brit Award's after party!
2. Tree bark.
I think the set of Doctor Who might be missing one of it's extras.
3.  A gorilla.
She left the zoo to pursue a career in being fabulous!
4. Spaghetti
Seriously, give the woman a napkin!
5. Pyramid Head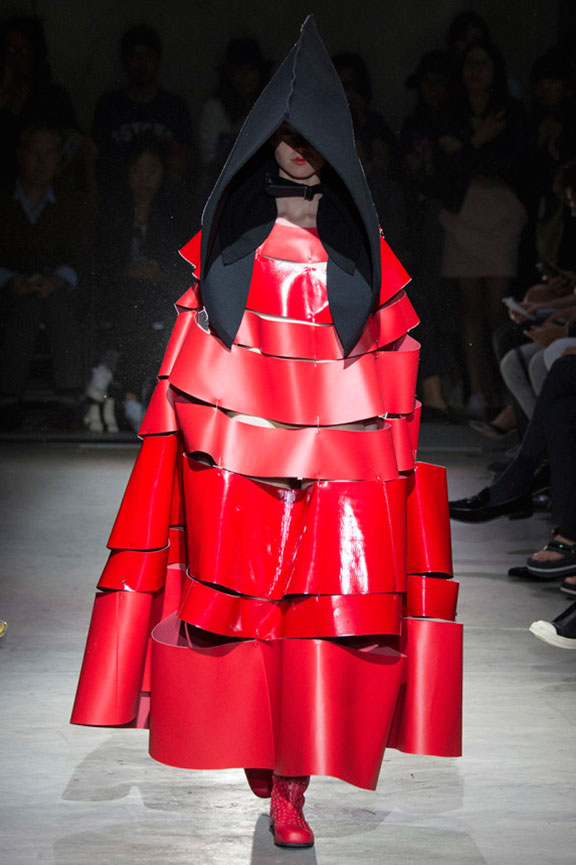 How on Earth did you get out of Silent Hill? *wets self*
6. A….erm…I have no idea.
This is one confused man.
7. A peeled orange.
At least she had the decency to show up skinless. Oranges are a nightmare to peel.
8. A paint accident.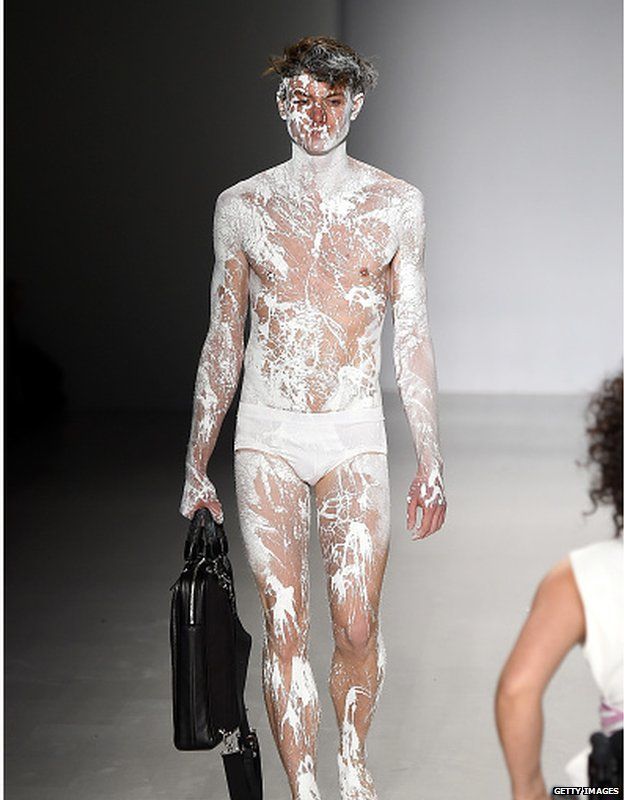 The most disturbing thing about this image is the briefcase. Is he actually going to work like this?
9. A student.
He managed to get home in time for Christmas dinner to show off his new Shrek jumper, but forgot to pack his jeans.
10. A piano.
I wonder if different notes played with every step she took. If it didn't, they missed out on a major opportunity!
11. A child's worst nightmare.
He couldn't find Waldo, so he made clothes of him instead.
12. A kidnapper.
Is this even legal?!?