These optical illusions are so mind-boggling, that your brain won't be able to comprehend what is actually happening. If you ever manage to get past the confusion, try showing these to you friends to trick them!
1. Believe us when we tell you the yellow block and blue block are moving at exactly the same rate throughout the whole animation.
2. You may think these coloured circles are moving, but this is actually a still picture! Honest.
3. Keep your eyes focused on the cross and see what happens to the circles around it. 4. This chair is not what it first appears. Imagine playing musical chairs with these! 5. Both of these squares are EXACTLY the same colour. Try a digital colour picker if you don't believe us. 6. Oh, look – it's a plastic cup and a piece of paper….oh, wait…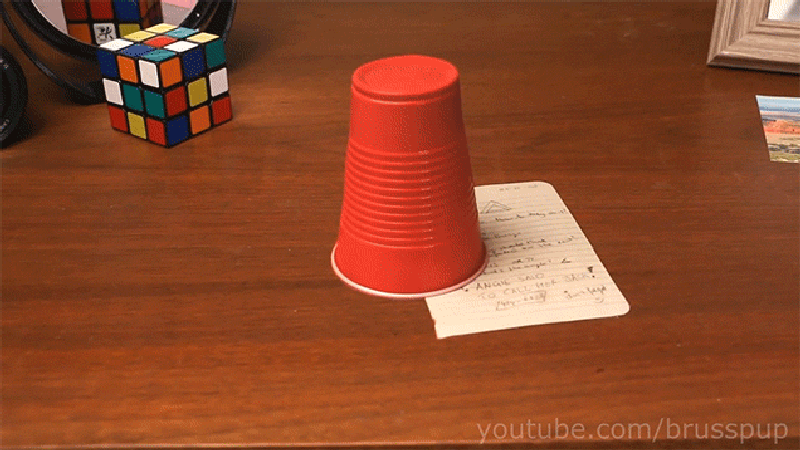 7. Believe it or not, these two gruesome-looking monsters are the same size. Go on, measure them!
8. All of these photos of celebrity faces are completely unedited, but see what happens when you look at the white cross… 9. Watch this animation of the twirling dancer. Is she turning clockwise or anti-clockwise? Most people report they see her change direction. 10. Click the play button below to see a perplexing video of squares that first appear to be different colours, but actually…
11. This is a classic optical illusion to show just how tricky the eyes can be. Stare at the inverted image of the woman for 30 seconds then look away to a blank white space and keep blinking. You will be shocked! 12. No matter how long you stare at this mesmerizing image, you'll never be able to figure out how it's done.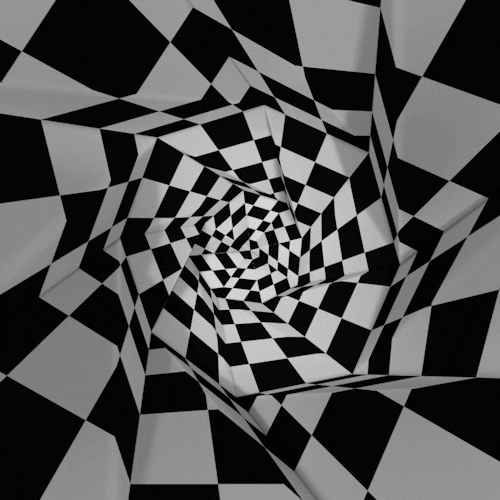 13. Here we have what is called an ambigram. An clever graphic that reads the same upright as it does upside-down. Amazing!
14. Perspective changes everything. An image that shows you should always remember to look at things from a different point of view.