While some celebrities are baring it all for the world to see, others are just trying to go about their daily duties unnoticed. But wherever there is a star, there's a paparazzo just a few meters away! Let's take a look at some of the famous faces that have been caught in the most ridiculous disguises to try and hide from the camera. Can you guess them before we reveal who they are?
Who is this Eskimo extremist trying to escape the press?
That's right! It's Madonna, on crutches after suffering a dance-related leg injury back in 2014. (Bet she's scorching underneath that hood!)
What about this mystery man hiding behind a bright red balaclava?
Yep! That's Kanye alright.
Even though you can't see her face, we bet you can guess exactly who this is…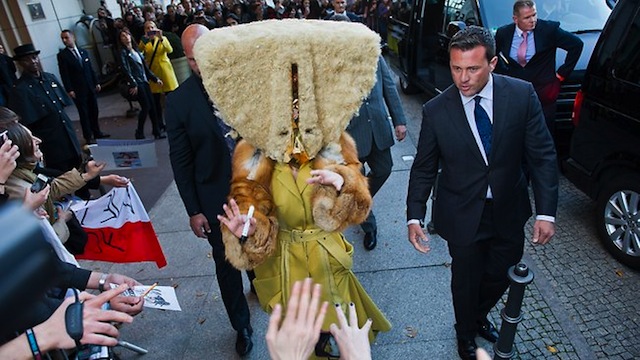 Obviously it's Lady Gaga! Even when she wants to go unnoticed, she can't help but be noticed!
Who's this peculiar chap stuffing his face with Italian pizza underneath the iron mask and shades?
It's Leonardo DiCaprio of all people, trying to take a quiet vacation in Venice.
This celebrity was so proud of her eye-makeup, she wore a Louis Vuitton balaclava to pull focus. But who is she?
Beyonce, of course! If you guessed anyone else, shame on you!
This one is tricky! Can you recognize the face behind all that facial hair and baseball cap?
If you guess Breaking Bad's Aaron Paul, you deserve a medal!
Now, which celebrity couple would you expect to wear such terrifying masks as they walk out in public?
It was rocker Pete Wentz and his then wife Ashlee Simpson!
Continuing with the hideous mask theme, here's another high-profile couple that tried to fool us. But who are they?
Robert Pattinson and Kristen Stewart back when they were love's young dream… duh!
Not even a gas mask could disguise this famous celebrity!
Nice try, Bieber!
And the award for 'worst disguise ever' goes to…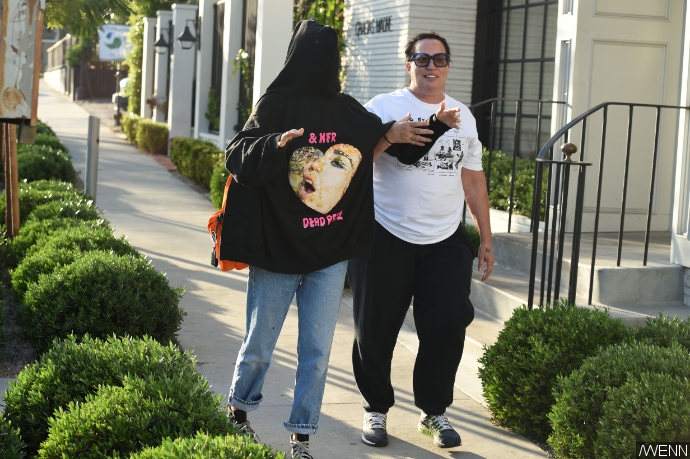 Miley Cyrus!