From the short boxed beard to the handlebar moustache to the goatee, some famous people just look better with facial hair. To show that we don't take them for granted, we're going to prove they should never ever shave their iconic facial hair away. Some of these are only a little bit bizarre, while others just look plain scary!
1. Tom Selleck
The Magnum and Friends star probably the most famous "tache" in Hollywood, Without it, he's completely unrecognizable! 2. Kit Harrington
He may know nothing, but at least he's got some banging facial hair going for him! Don't shave it, Jon Snow.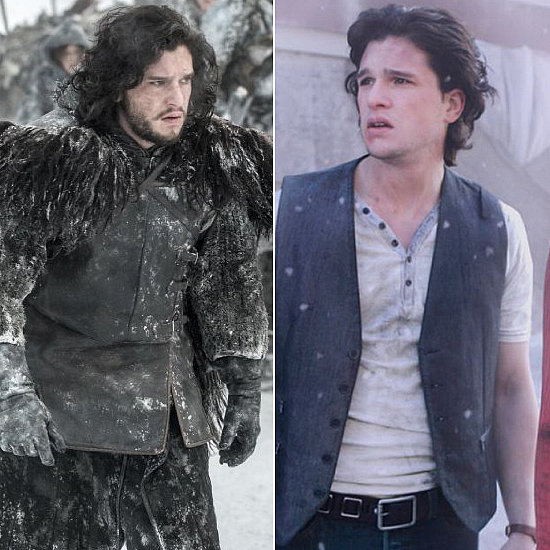 3. Charlie Chaplin
Isn't it strange how a razor can take someone from "world's greatest comic actor" to "run-of-the-mill accountant"?
4. George Lucas
Now we understand why George Lucas kept the same hairstyle and beard for the last five decades! (Yikes!)
5. Adam Levine
Adam Levine's beard and moustache combo is magnificent! Don't ever change it!
6. Russell Brand
Who knew the British funnyman had such a strong jaw behind all that fuzz?
7. Kristofer Hivju
If Game of Thrones' Tormund ever shaved off that glorious beast, it would be years of dedication down the drain!
8. Abraham Lincoln
Ever wondered why Lincoln is regarded as one of the most inspirational leaders? Nope, it wasn't his devotion to his country, his perseverance or his intellect. It was his beard. 9. Qui-Gon Jinn
Jedi Master is just code for "Bearded Alliance". Everybody knows that!
10. Mr. T
Let's all pity the fool who made this mock-up of Mr. T without his beloved mohawk and beard.
11. Chuck Norris
Chuck Norris can do anything…. as long as he doesn't shave! 12. Rory McCann
The Hound looks like such a friendly chap without his beard. Maybe if it shaved it in Game of Thrones he wouldn't have so many issues.