We all have our guilty pleasures, whether it's playing video games, watching historical documentaries, reading comic books or heck, even stamp-collecting. And just like us ordinary folk, celebrities too have their quirky pastimes and bizarre obsessions. But even WE would have guessed these 20 stars had such unexpected hobbies…
1. Justin Bieber – Rubik's Cube
Several videos on YouTube have shown that Bieber can solve a Rubik's cube within the duration of one of his songs.
https://www.youtube.com/watch?v=nmg-o8x97jQ
2. Taylor Swift – Snow globes
Aside from touring the world, Taylor once revealed she makes homemade snow globes and posted a picture of them on social media.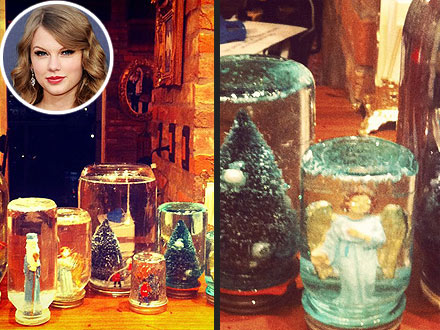 3. Daniel Craig – Gaming
James Bond himself has admitted that he likes to spend hours of his free time beating up the bad guys in video games (especially Halo)!
4. Ben Stiller – Star Trek
That's right! Your favourite funnyman is a Trekkie! Ben Stiller hasn't been shy about his love for the Sci-Fi franchise and has appeared in several TV shows dedicated to the show including Star Trek: 30 Years and Beyond.
5. Vin Diesel – Dungeons & Dragons
Who'd have thought that hardman Vin Diesel liked to settle down to some D&D in his spare time? But it's true, and he even starred in a video about it!
6. Johnny Depp – Barbie dolls
No, you read that right. Tim Burton's best friend and everyone's favourite weirdo likes to collect limited edition Barbies! I wonder if he let his daughter play with them growing up…
7. Nicole Kidman – Nintendo
The Aussie actress didn't just star in that Nintendo commercial for the money. She actually really does enjoy sitting down to her 3DS when she isn't attending red carpet premieres. The only question is, does she prefer Pokemon or Super Mario Smash Bros?
8. Tom Hanks – Collecting typewriters
Everyone has their passions and for award-winning actor Tom Hanks, it just happens to be typewriters. "I have almost 200 old portable manual typewriters. Most of them are actually working and I keep them rotating" he revealed to The Sun.
9. Claudia Schiffer – Bug collecting
She may be a beautiful supermodel, but her choice in pastime is somewhat unconventional. Claudia keeps an insect collection in her home and displays various bugs and spiders on her walls. Eew!
10. David Beckham – Fencing
Now that football is a thing of the past for Mr. Beckham, he likes to dabble in a bit of fencing in his free time. He even persuaded Hollywood pals Will Smith and Tom Cruise to take up the sport!
11. Nicolas Cage – Superman
Nick Cage loves Superman so much he collects the comics, knows all the lore, and was even supposed to star in an unmade 90's movie called Superman Lives, directed by none other than Tim Burton!
12. Steve Carell – Online poker
If you haven't seen Steve Carell around for a while, it's because he's at home playing online poker. He even joked: "most of the money that I've earned has been spent online."
13. Paris Hilton – Frog hunting
Paris Hilton isn't in the tabloids as much these days, and that might be because she's out scouting the nearest pond for amphibians. She revealed: "I love frog hunting. I go at my ranches. I have one near Oakland, California, and another in Nevada, and I own an island. So I catch frogs and put them in a bucket and then let them go."
14. Brad Pitt – Metal Art Collector
Okay, so this one isn't nerdy (it's actually pretty badass), but it's still worth a mention. Brad Pitt likes to collect unusual art sculptures and display them in his home. When can we get an invite??