We all have different methods of getting our Christmas shopping done! Some of us make lists and others just wing it. Some of us start in November, some wait until December, and some, believe it or not, got it covered by August! Here we have 8 different shopping personalities – which one do you most identify with?
1. Last Minute Louie
As his name suggests, Louie leaves all of his gift-hunting until the very last minute. You'll find him on Christmas Eve, dashing down the local shopping mall grabbing whatever's left on the shelf. Don't try to approach him! He's in a very Hulk-like state because he underestimated how stressful it was going to be. He now realises he's probably not going to find that Peppa Pig play-set he promised his niece.
2. Back 'n' Forth Brenda
Brenda's the forgetful sort! She'll come home from a long day of shopping, thinking she's got all that she needs. Then an hour later, she'll remember she has foolishly forgotten to buy a gift for her sister. So she'll go back into town the next day, and come home only to find that now's she forgotten her uncle. This repeat-offending will go on all the way up until Christmas Day, when she watches all of the family opening her gifts… all but her husband.
3. Amazon Adam
Adam doesn't need to mingle with those shoppers! Adam lives in the virtual world, where Christmas is sorted with the tap of a finger. He's the one who always has to make sure someone's home throughout the day so they can sign for all his packages. Amazon is his website of choice, but he's not adversed to eBay, etsy and Shopify – whichever has the cheapest delivery cost!
4. One-Day Debbie
Debbie doesn't mess about! She gets all of her shopping done in one single day, and has all of her gifts wrapped and labelled by nightfall. How does she do it? Simple. She makes a list of every single person she needs to buy for and then writes down gift suggestions next to each of their names (along with the store names and prices). She then sets off with a bundle of carrier bags and crosses each name off one-by-one. She even makes time for a coffee and cake!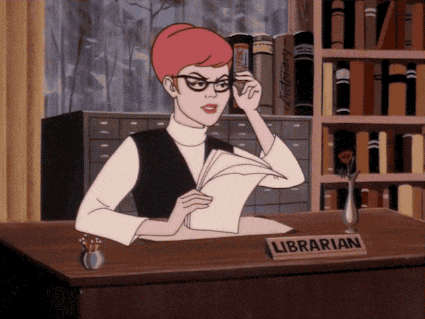 5. Bargain Barry
Barry doesn't see items, only red 'SALE' signs. He doesn't pay full price, he pays with coupons and clubcards. Some may say this guy is a cheapskate, but Barry thinks he's being practical. He won't get his girlfriend that expensive Armani perfume she wanted because there's a discount on Calvin Klein fragrances – they all smell the same to him anyway! Anyone who knows Barry knows that whatever he gets you, it was about three-quarters of the original price.
6. Early Bird Emily
Emily is the kind of woman who adores everything about the holidays, so much so that she started thinking about Christmas 2015 the moment the New Year hit! She's been picking out presents throughout the year and now she has a cupboard full of goodies. She doesn't want to spend the winter months running around in circles. She wants to relax and sip mulled wine by the fire.
7. Cop-Out Charlie
Charlie doesn't do gifts, but he does do money. He'll put a couple of coins or banknotes in a card and tell you to buy your own present. It's not that he's inconsiderate, he's just clueless when it comes to figuring out what to get people. When Charlie was younger, he put a lot of thought into getting his mother a little pot-figurine of a gnome. It was tacky, and as much as she tried to disguise her distaste, he could tell she hated it. Charlie was scarred by this incident, and from that moment how vowed never to buy a present again.
8. Homemade Hilda
Everyone knows a Homemade Hilda. She's the one who makes her own gifts, her own labels, her own crackers and her own Christmas cards. Hilda hasn't spent money on a present in eight years because she needs everybody to see how artsy she is. When asked how long it took her she'll say "oh, just a couple of hours!" when, in reality, it took her three weeks and four bottles of wine.