When you get onto an airplane, you better hope that you don't run into any of the people featured in the strange and annoying photos below. If you're about to be sitting in the same spot for up to 15 hours, you really just want to be able to relax, eat some food, catch a few hours of sleep and zone out in an untouched and serene area. Of course, that's really not likely to happen when you're surrounded by a sea of other strangers also waiting to get to their final destination. Here are the most terrible people you'll encounter on an airplane.
Ok, so we're starting off proceedings with a pretty strange one, but I'm not sure I'd want live poultry on my flight. Would you?
This is wrong on so many different levels. Most importantly, though, those are some grimy feet!
It becomes even more of an issue if those feet happen to smell! Have people got no shame!?
We're really not big fans of parents who don't keep their kids in check throughout a flight, especially when they're bouncing around like lunatics around you.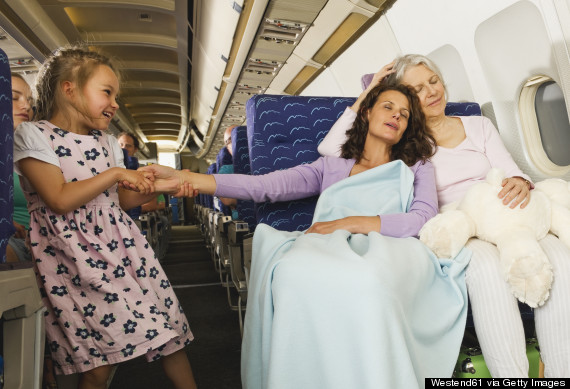 Is this the most inconsiderate thing you've ever seen. It's definitely up there with some of the best.
I personally believe that there's a special place in Hell reserved for people that lean their seats back like this. Unforgivable!
This has got to be one of the most ignorant things that we've ever seen.
Here's part one of the dreads issue. Prepare yourself for part two…
That's just absolutely crazy. Holy moly.
Of course, there's always going to be at least one kid on the flight mercilessly kicking the seat in front of them and ruining somebody's life.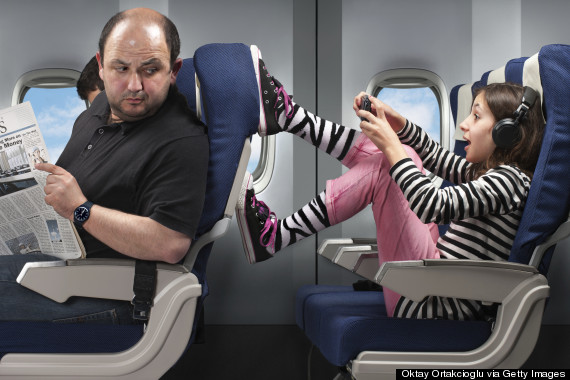 We really feel sorry for you if you ended up stuck next to the chatterbox on the flight who tells you their whole life story for four hours straight. Just hold on tight and you'll make it through.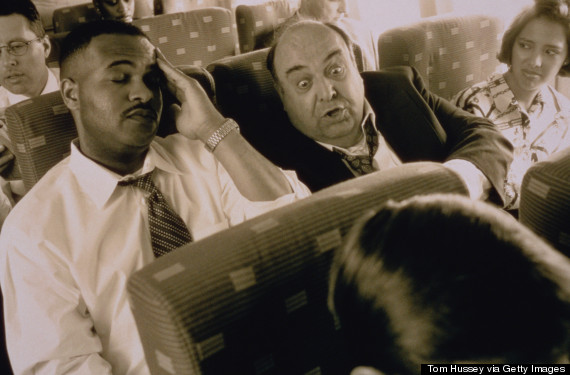 How incredibly classy of this particular lady.