Award-winning photojournalist Michael Gaffney was working for a New Jersey paper when he heard Elvis Presley had passed away. After never having the chance to photograph the musical icon, Gaffney decided that he'd devote his efforts to photographing another cultural legend who who was nearing the end of his career. That person was the heavyweight champion of the world, Muhammad Ali. The shots he captured throughout his time with Ali and candid, private and will open your eyes to the man's incredible character. Enjoy these 15 unseen and candid photos of Muhammad Ali from his private photographer.
Hours before his fight with Earnie Shavers, Ali takes questions from the press at Madison Square Garden, 1977.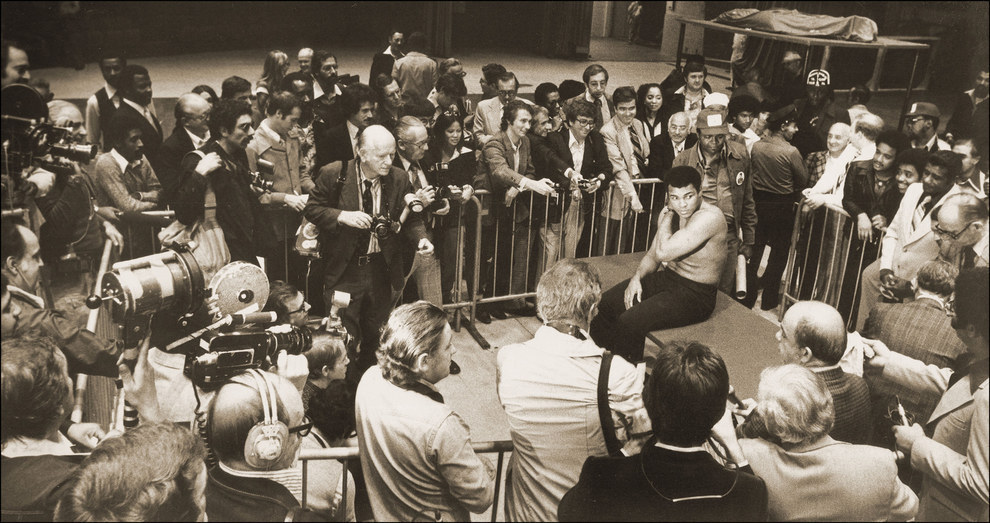 Ali worked alone on his hand and foot speed before the fight in an empty Madison Square Garden.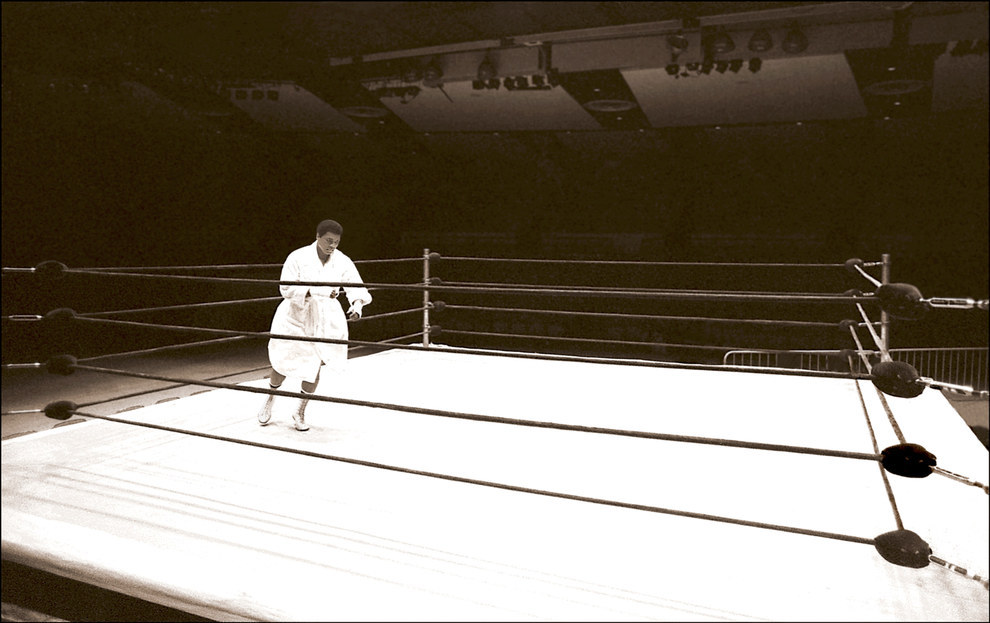 In full focus…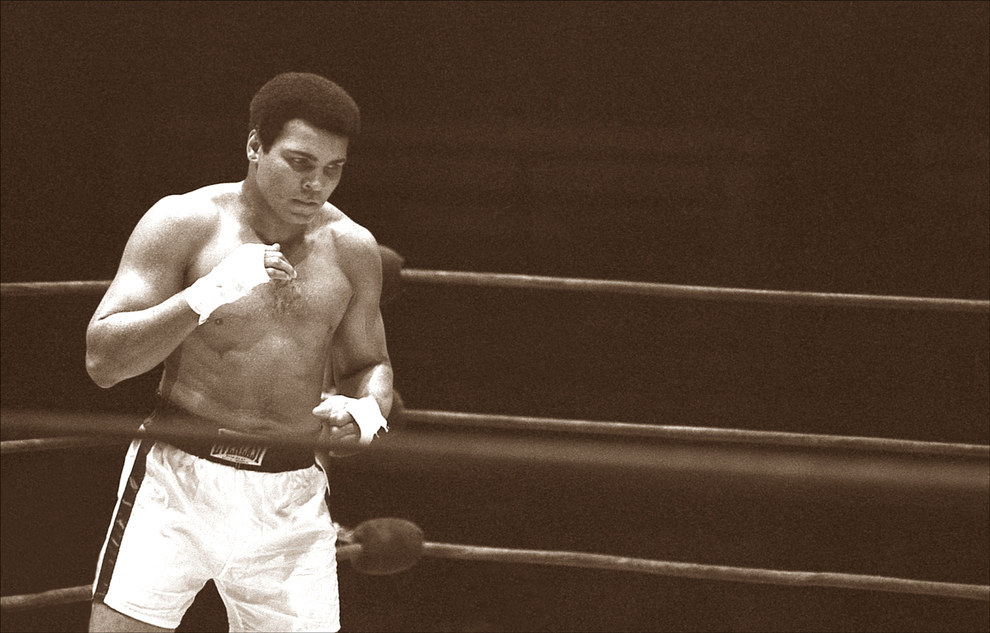 Just before the fight, Angelo Dundee tapes up Ali's hands in the locker room, with the legendary boxer grinning away.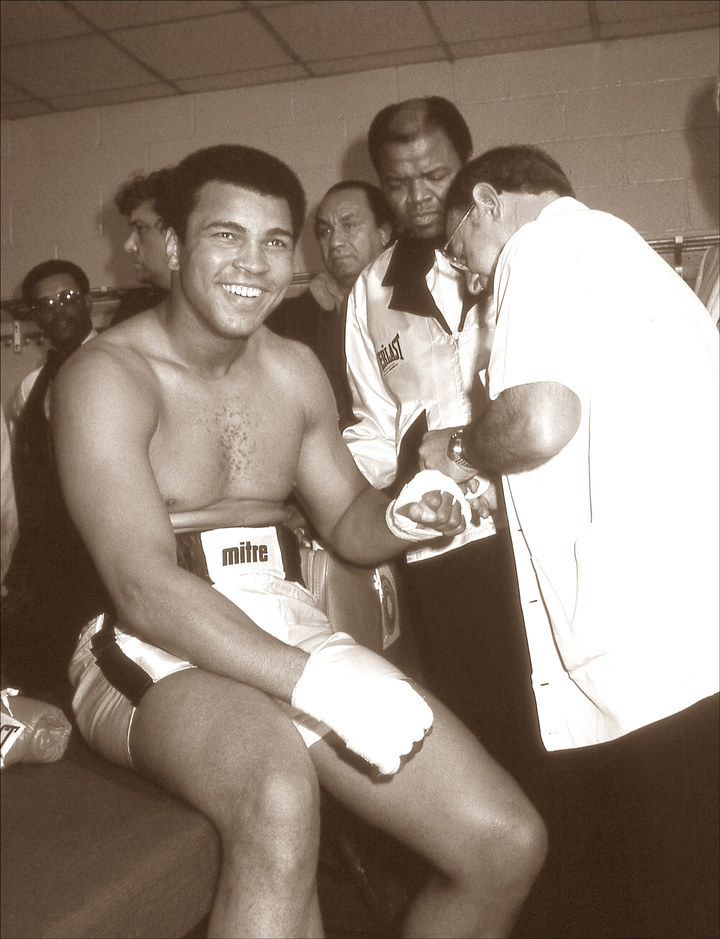 Ali had the names of boxing legends painted on the boulders he ran past at his training camp in Deer Lake, Pennsylvania: Rocky Marciano, Jack Dempsey, Jack Johnson, Joe Louis, and Joe Frazier. 1977.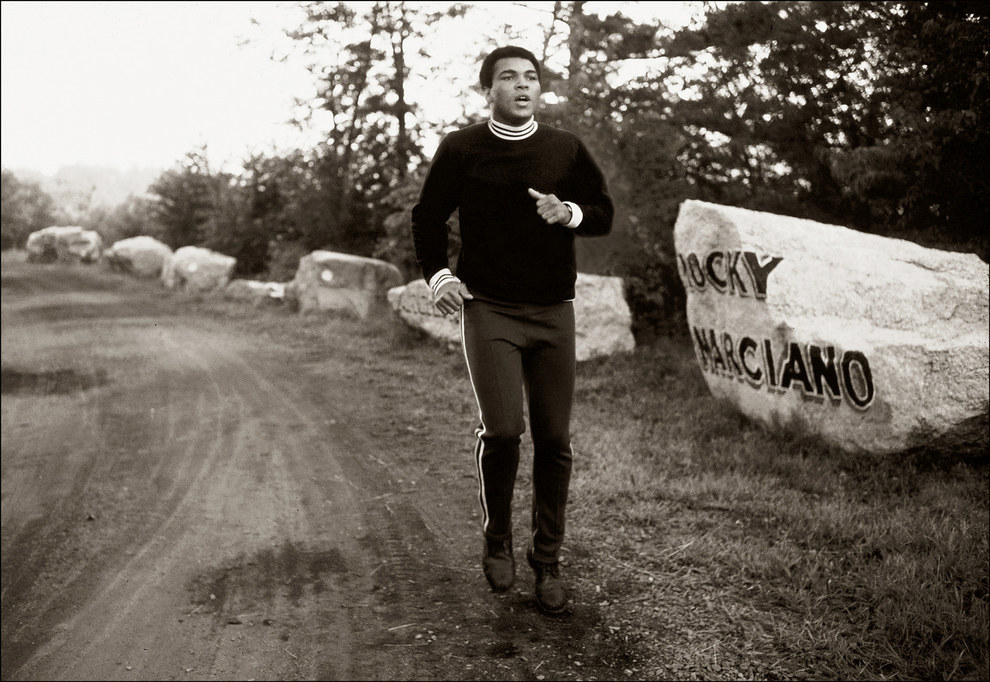 Deer Lake mirror boxing, 1978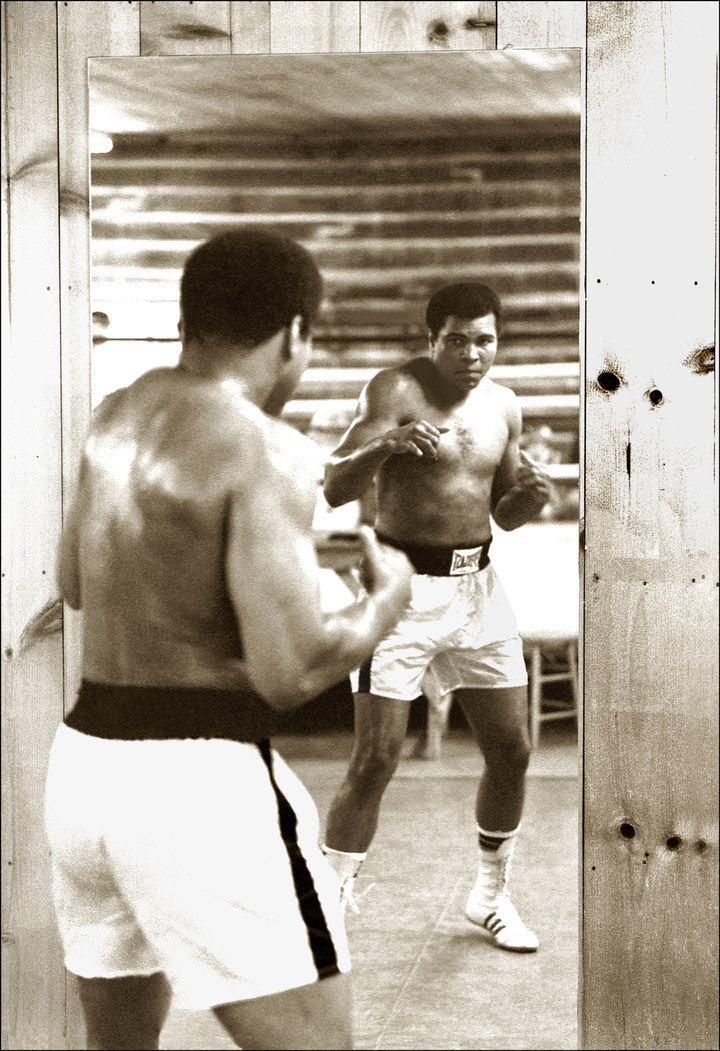 Sylvester Stallone meets Ali in the locker room to wish him luck before his fight with Chuck Wepner in 1975. The night inspired him to write the first Rocky movie.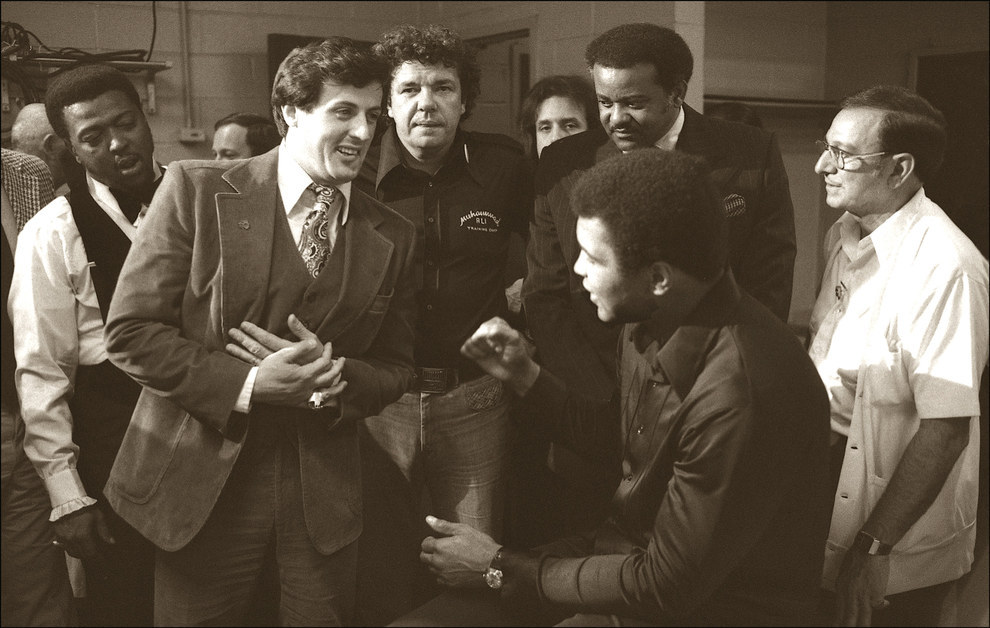 Ali beats Earnie Shavers in 15 rounds, Madison Square Garden, NYC, 1977.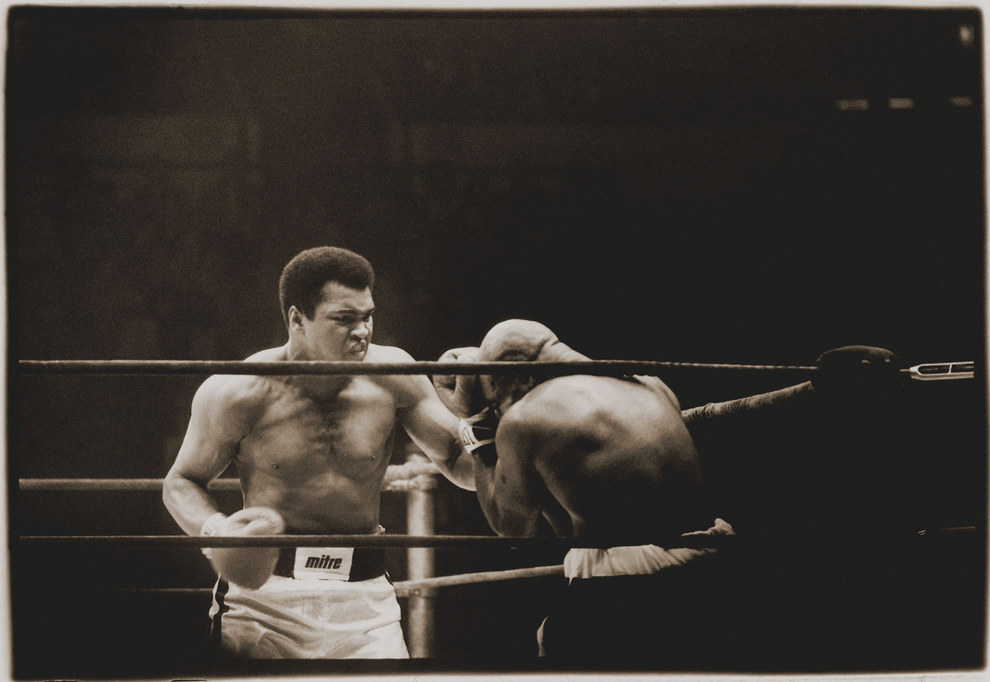 Ali and his family travelling from to Washington, DC to meet President Jimmy Carter in 1977.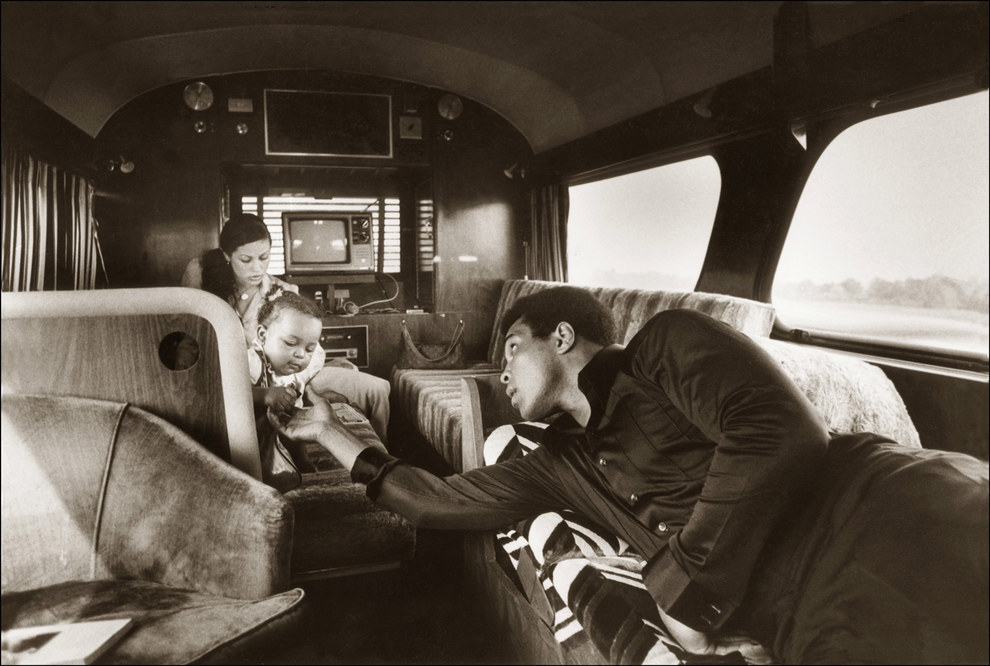 Home to boxing great Sugar Ray Leonard,Fifth Street Gym, Miami Beach was where Ali started his boxing career after winning gold at the Olympics in 1960.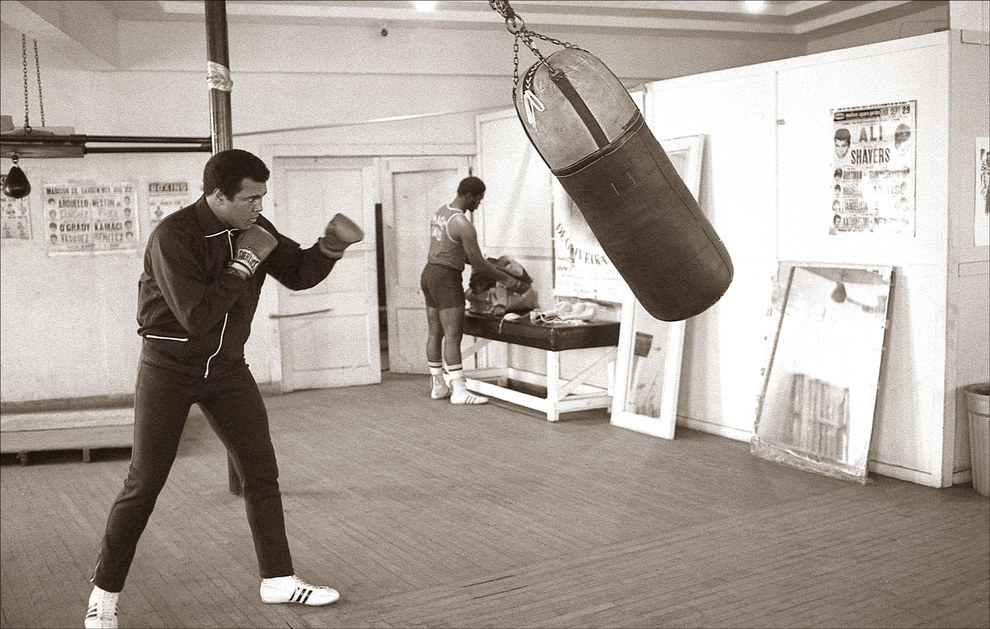 Ali strengthened his legs by running on the sand in heavy combat boots, his boxing shoes then feeling lighter in the ring.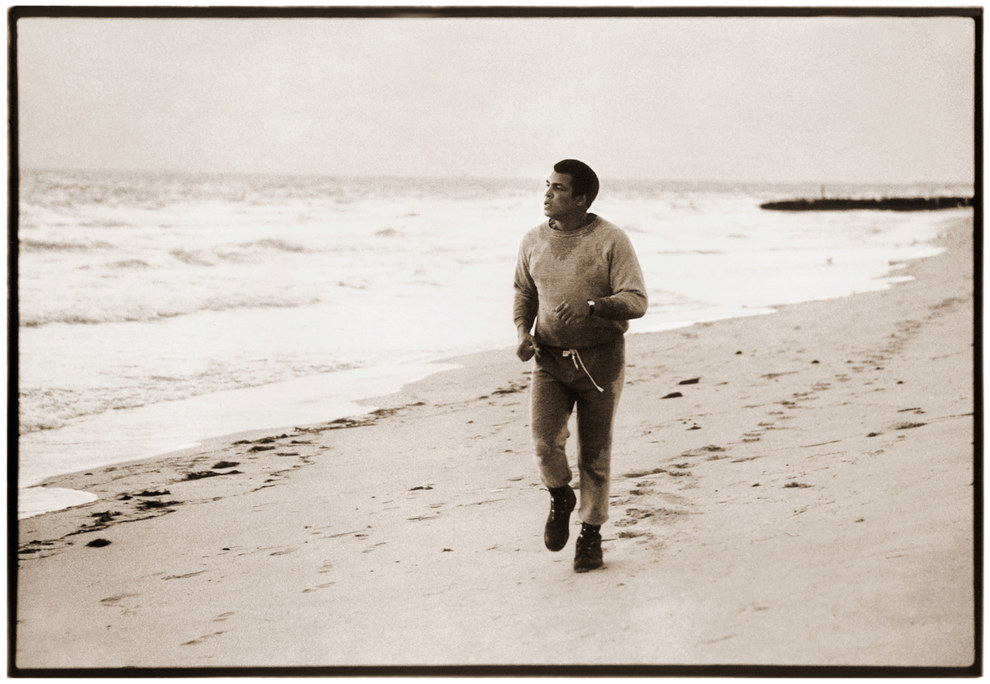 Ali on the streets of Detroit, Michigan, 1977, meeting some fans after pulling his limo over.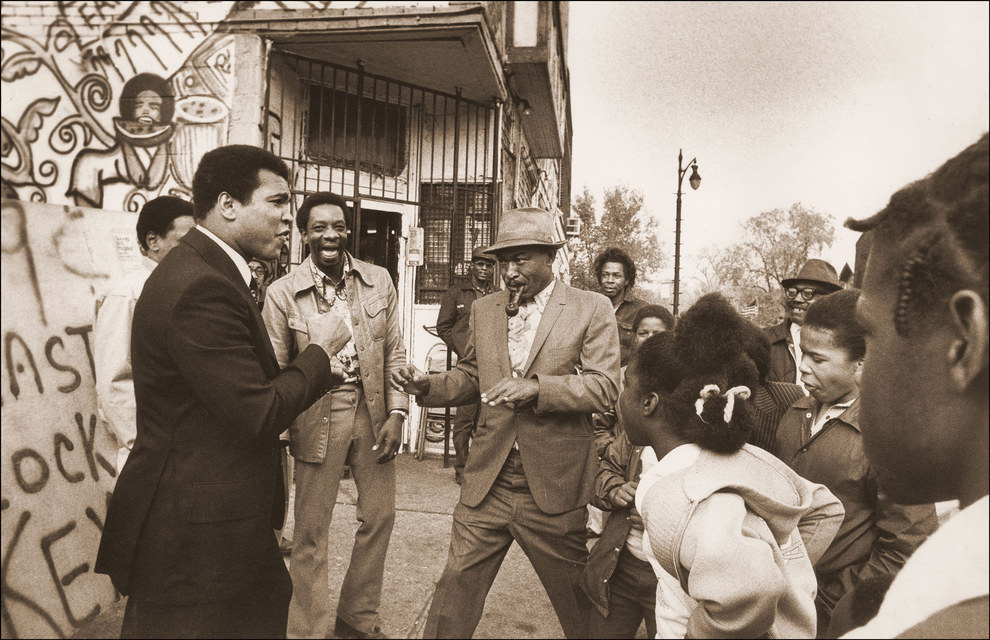 Drew "Bundini" Brown working on the boxing legend in his first fight against Spinks in 1978, which he lost.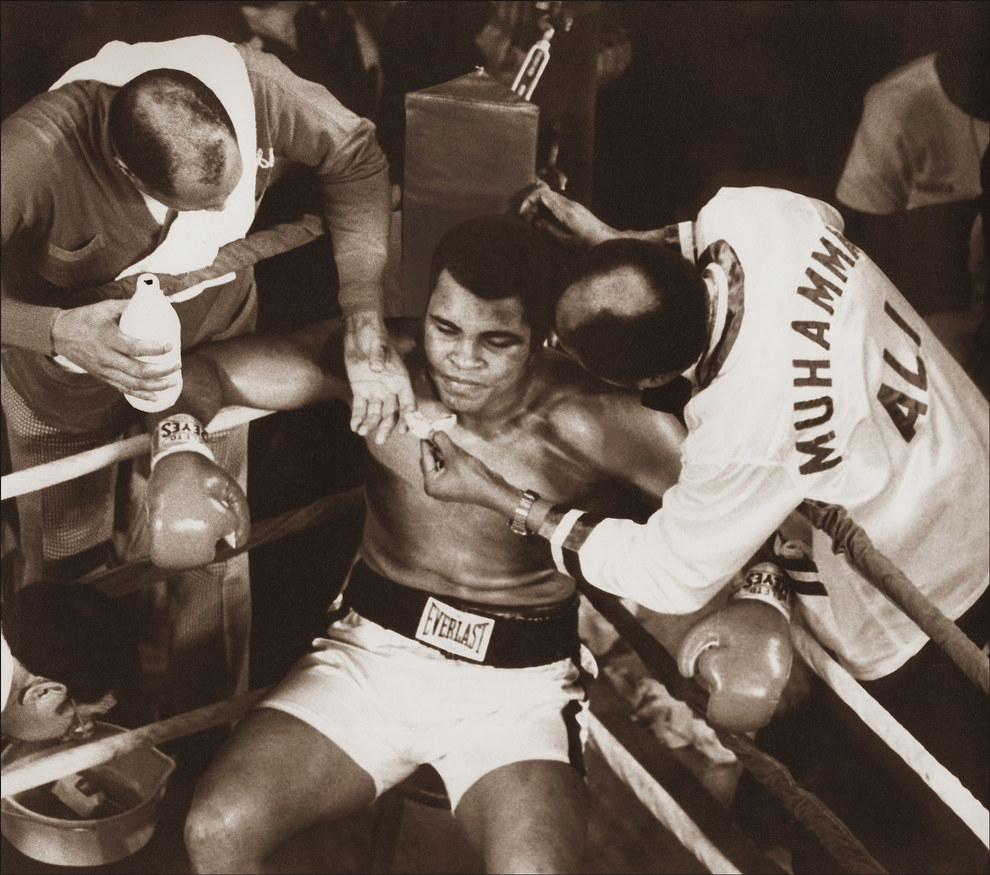 Ali at Fifth Street Gym not long after his loss of the world heavyweight championship to Leon Spinks, in 1978. He'd win it back 7 months later, though.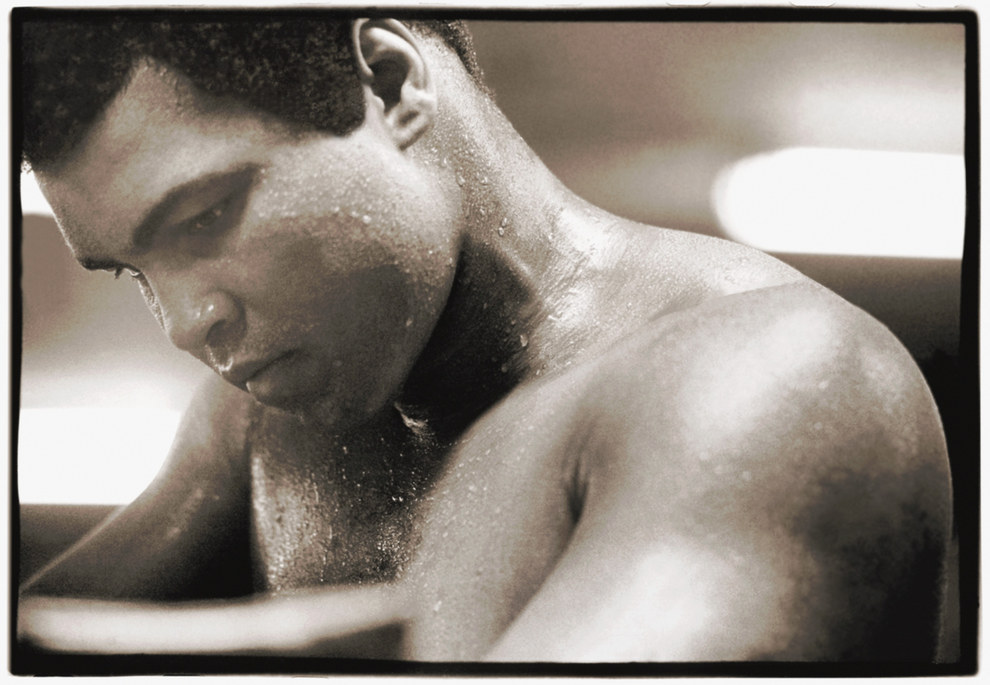 Ali beat Spinks to win the heavyweight world championship for the third time and makes history. His bodyguard, Pat Patterson, threw his hand into the air during the celebration of his last professional win.