A New Hampshire-born artist named Cecelia Webber has found a unique way to create collages, using none other than real life human bodies to assemble shapes of animals and flowers. This boundary-pushing technique has gained a lot of attention in recent years and is now being used in advertising campaigns around the world.
How does she do it?
Cecelia arranges the volunteers, into the chosen form and takes around 50 photos of several poses to ensure she achieves the perfect shape. She then uses Photoshop to digitally cut, colour, rotate and layer each human body to attain the desired result. While it might seem like a simple concept, each collage uses up to 700 layers and sometimes takes as long as two months to perfect.
When you look from a distance you see what look like paintings of frogs, owls, plants and flowers, but close up you can make out the different body parts, which makes for an extraordinary optical illusion. Using a black background against the focal image gives makes the colours stand out better and would make a magnificent canvas on any living room wall.
Why does she does it?
Cecelia's art is intended to represent the natural world, and what a better way to portray this than with organic living beings? The collages also show us what the human body is capable of, and the beauty of all the different bodily positions. The artist always had a deep fondness for nature and spent the majority of her childhood playing in the outdoors, so she already had an affinity to nature and the environment.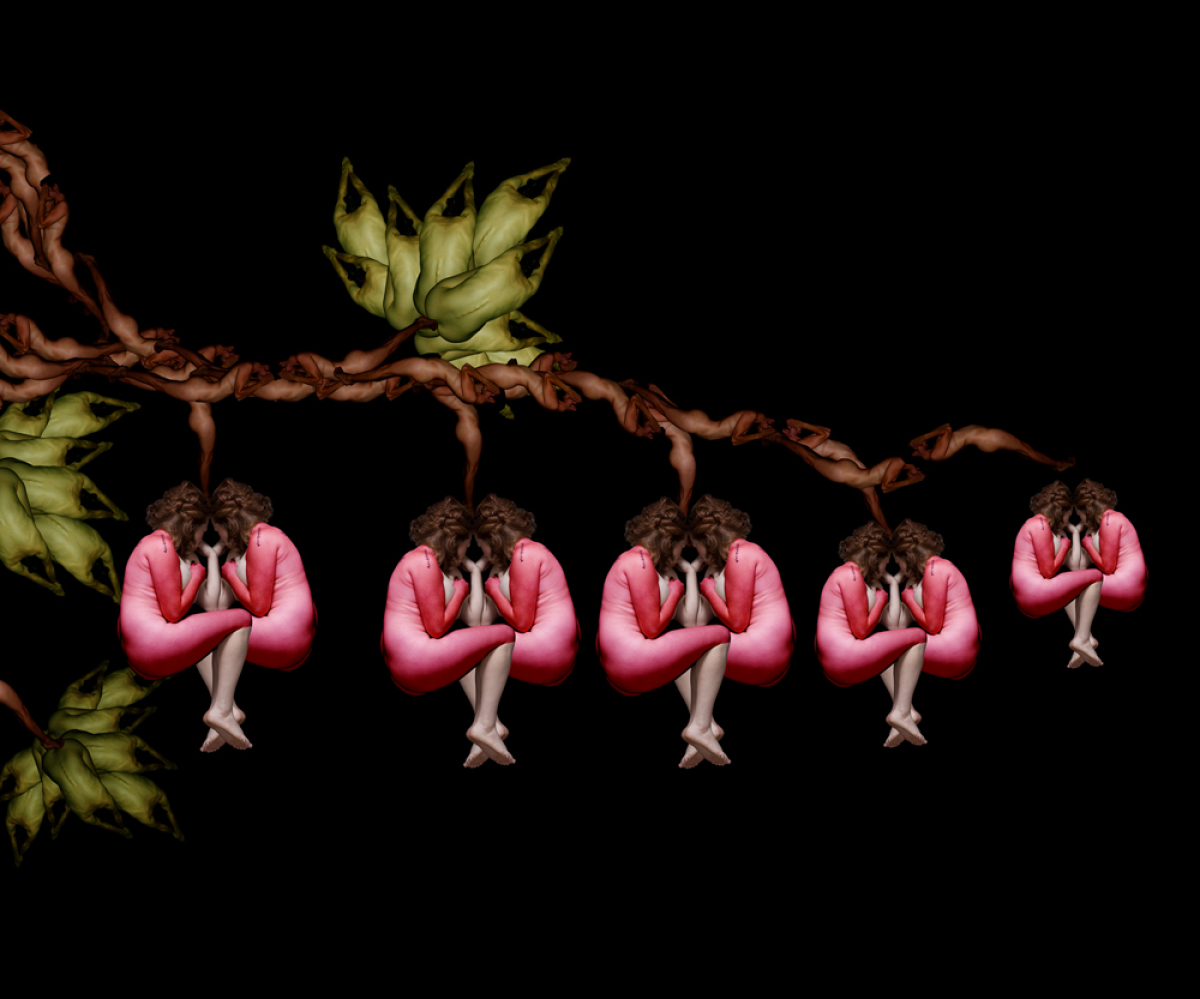 The face behind the art.
Before she discovered her creative talents, Cecelia majored in neuroscience, which gave her an understanding of the biological form. Later she found she had a knack for combining colour and shapes to create stunning visuals, but it was never an intentional career path:
"It was an accident really! I shot a nude figure against a black background and it looked so much like a petal I just went with it", the artist told Modern Luxury.
Her work was displayed in multiple exhibitions across the United States, and she was made the guest of honor at Museo Civico (Natural History Museum) in Verona, Italy in 2012. To this day she continues to prove that art is at it's most beautiful when it is most extreme.
You can see more of Cecelia's work on her website.