Angelina Jolie is known for having one of the most beautiful faces in the world. Her voluptuous lips, almond eyes and high cheekbones are sought after by many, but her physiognomy is not as unique as you might think! We have found 14 people from around the world who could easily pass as the actresses double. Don't just take our word for it, have a look for yourself!
1. Believe it or not, this isn't Angelina. This is Chloe from London who looks just like her!
2. This lookalike looks so much like Angelina, you can hire her to make an appearance at your party!
3. Here is Sienna from London, doing her best Lara Croft impersonation – not that she has to make any effort.
4. Angelina double Dorien Rose Duinker is actually an actress herself in Amsterdam.
5. This beauty gained attention on YouTube for looking just like the Maleficent-star!
View her Jolie-resemblance on YouTube.
6. Okay, now this is just getting spooky! Meet Ang…..I mean Chelsea Marr from Scotland.
7. Angelina, is that you??….Oh no, it's just Jessica, who happens to look the spitting image of you!
8. This is Victoria, an Argentinian model who just happens to look like one of the biggest movie stars in the world!
9. How on Earth can people have such similar faces if they're not twins? It doesn't make sense!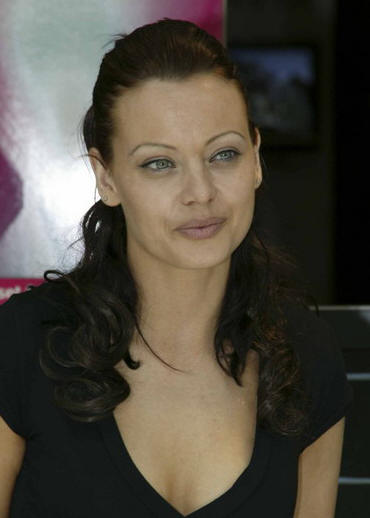 10. I bet everyone who walks past this lady has to look twice to check its not Mrs Jolie-Pitt!
11. Wow! Just look at those cheekbones and full lips! It's uncanny!
12. Vanessa knows exactly who she looks like, and has even perfected the famous Jolie pout.
13. Veronika couldn't look more like Angie if she tried!
14. And finally, we can't help but see a little bit of resemblance between Jolie and a young Steve Buscemi (sorry Ange)!