If anyone knows the pain of being a stumbling and awkward youth, it's J-Law!
1. When it's your first day of being a student and you feel lost in a whole new world.
2. Then you have your first lecture and realize how much work is going to be expected of you.
3. When you've finally handed in that 3,000 word essay and you immediately get handed another one straight after.
4. Everything you study seems to go in one ear and out the other.
5. And don't even mention the lack of sleep and how crabby it makes you.
6. But the moment you receive your first Merit, you know that it's all been worth it.
7. And when the class do-gooder finally gets a lower score than you…
8. Being a student is all about crazy food combinations.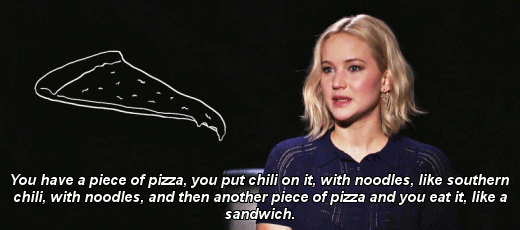 9. Because a proper eating schedule is completely alien to you, you end up stuffing whatever you can get hold of down your face.
10. When you attend your first house party in jeans and a t-shirt and know you're in way over your head.
11. And then someone hot speaks to you and you lose your cool.
12. But after a few drinks, you start to loosen up and show off your bawse moves.
13. Then you find out he's taken and all your dreams are shattered.
14. You end up having a drunken heart-to-heart with your BFF and things get emotional.
15. Waking up with a hangover and knowing you have class in an hour.

16. It gets even worse when you remember you have a group presentation.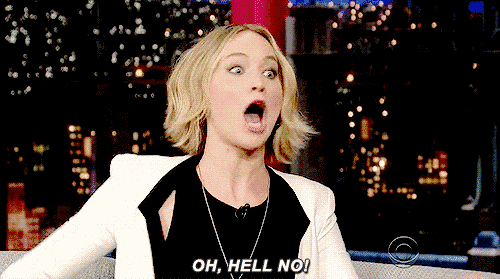 17. When your computer crashes and you haven't saved your work.
18. And you see your future falling apart right in front of your eyes.
19. Somehow you manage to pull everything together and graduate without totally losing your mind.
20. And you and all your classmates celebrate your success in style.