Feeling blue about Christmas? Don't fret, you're not alone! If you're less excited about the holidays than you used to be, it might mean that it's time to shake things up! Yes, Christmas is about tradition but who's to say you have to live in the past? Create your own traditions instead by doing things the modern way this year. Here are 12 great alternatives to those Xmas cliches you've grown tired of:
Christmas jumpers
Sure, tacky knitwear is a great novelty, but novelties wear thin. Christmas jumpers were a festive staple back in the old days when knitting was a way to save money. Then for a while, they became an ironic fashion statement, with people trying to compete for the 'ugliest' sweater. But now, they're just lame! Let's be honest, they only get worn once a year, they're hot, sweaty and itch like hell… so why don't we skip them, just this once?
Instead try: Christmas onesies! Why keep just your torso warm when you can toast your entire body in a snug, fleecy romper suit? Plus how funny would it be to see your grandparents play charades in matching onesies?
The same old decorations
Admit it! Every year, you hope to dazzle your friends and neighbours with your multicolour fairy lights, outdoor LED reindeer and fibre optic tree. But each year, they become less and less impressed because they've seen it all before. Turning your house into Santa's Grotto may seem all fun and games, but after all the effort it takes to put them up and take them back down again just a couple of weeks later, is it really worth it?
Instead try: The minimalist approach. Just because you have those old decorations sat inside your attic, it doesn't mean you HAVE to reuse them. It also doesn't mean you have to splurge out on new ones. Check out this Pinterest board for some awesome minimalist Christmas ideas!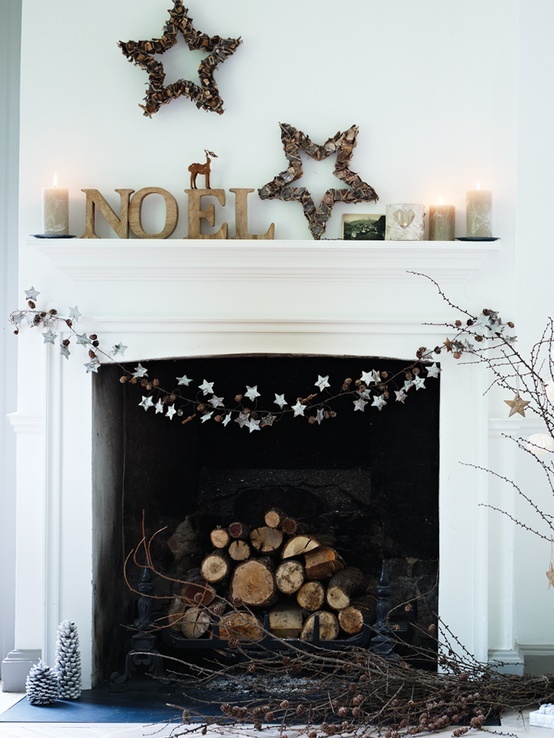 TV
Many of us are guilty of revolving our Christmas plans around the TV guide. Yes, Home Alone 2, Miracle on 34th Street and It's a Wonderful Life are solid festive movies, but we've seen them so many times that they're just not what they used to be. Spending the whole of Christmas day may seem like an easy option, but it's not going to make for a very memorable day.
Instead try: Turning off the TV. It may sound crazy, but playing games together or even going for a crisp winter walk might just be the thing to shake up your Christmas! It's also a much better way to bond and create memories with the ones you love.
Turkey
"But it's not Christmas without turkey!" you cry. Not necessarily. Turkey isn't really all it's cracked up to be when there are so many tasty alternatives you've never even dreamed of! If you think about it, turkey takes such a long time to cook, its one of the driest meats, and it takes up way too much space on the dinner table. Your holiday could be a lot less stressful if you just let the giant bird go for once.
Instead try: Goose, duck, venison… the options are endless. You could also opt of a meat-free Christmas and serve up a delicious vegetarian nut roast or melty mushroom Wellington. Look here for inspiration.
Store-bought Christmas crackers
Do you find yourself spending far too much money on crackers, only to disappointed by the cheapness and unoriginality of their contents? Maybe you should ditch them this year. At the end of the day, no one ever finds the jokes funny, no one ever likes to wear the cheap paper hat, and the little plastic toys are in the trash by the end of the day.
Instead try: DIY "crackers". This homemade alternative to Christmas crackers not only will impress your guests, but they are also eco-friendly. Win win!
Mariah Carey
'All I Want For Christmas Is You' is one of the most played Christmas songs across the world, but it is also the most OVER-played – as is Bing Crosby's 'White Christmas', as is Jingle Bells. These songs are played all over the shopping malls and all over the music channels, so isn't it time we gave our ears a break?
Instead try: Alternative Xmas tunes. There are so many decent festive hits that get overlooked such as Joni Mitchell's 'River' and The Killers' 'A Great Big Sled'. Here are the Top 20 alternative Christmas songs as told by Virgin.
Instagram
In recent years, a lot of us have resorted to sharing snaps of our Christmas day on Instagram, Twitter and Facebook. In a world, where we're on our phones several times a day, perhaps December 25th should be the one day where socializing takes place within the four walls of our homes and not with the rest of the world.
Instead try: Creating a real-life photo album. Dig out that old camera you haven't used since you bought your smart phone and take some photos you can go and get developed. That way you're not spending half your day deleting and re-taking photos, and instead you'll get some funny surprises!
Bath Sets
When you don't know what to buy someone, the usual thing is to revert to the old bath salts and body lotion. If truth be told, Aunt Gladys is still on her last load of toiletries from the previous two years and she really doesn't need glittery shower gel at her age.
Instead try: Imaginative presents. Not On the High Street is full of unique gift ideas for all the family. It's the thought that counts after all.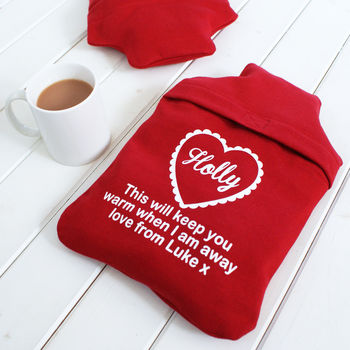 Stressing out
Getting worked up over the festive period is the number one cliche that you really should avoid. So what if your Brussel sprouts get a little burned or you forgot to wrap a few gifts – it's not the end of the world. The more you try to control every last detail, the more you lose what Christmas is really about… fun, family, friendship, love and laughter.
Instead try to: Relax! Stick your feet up and let the magic of Christmas unfold.