For the most part, it's pretty difficult to feel any great deal of sympathy for famous musicians, actors, athletes and celebrities who spend their lives getting payed absurd amounts of money to live their dreams, but the relentless and unethical culture of paparazzi photography they put up with is certainly cause for concern. Invading any person's desired privacy is an incredibly uncomfortable and unjustifiable act, and fame for one's craft or skill shouldn't be seen as any kind of justification for it either. Fashion designer Saif Siddiqui clearly agrees, inventing a nifty new item of clothing that acts against the relentless flash photography that so many famous faces deal with on a daily basis. Well, this could change paparazzi and celebrity culture forever.
The ISHU scarf costs a whopping $500 and uses a geometric pattern which is apparently charged with some seriously effective "anti-flash technology." Saif Siddiqui came up with the idea for this pretty genius invention after he encountered a problem when taking a group photo out and about with some friends. The reflectors on a nearby bike were so bright that he couldn't make out any of his friends' faces, and according to ISHU's website, that's when the idea of light reflecting clothing arrived. After six years of some serious research and hard work, the scarf has finally arrived onto the general market.
As you'll see from the images featured below, the scarf works incredibly well, completely concealing and obscuring the face of whoever is lucky enough to be wearing it. That's why it's no surprise that a bunch of famous faces who spend their daily lives under the fierce microscope of celebrity culture are lining up to get their hands on one of these scarves. Heck, they'll probably even be a few average Joe big spenders who just grab one to mess up Instagram group photos, who knows!
It's actually ridiculously impressive technology…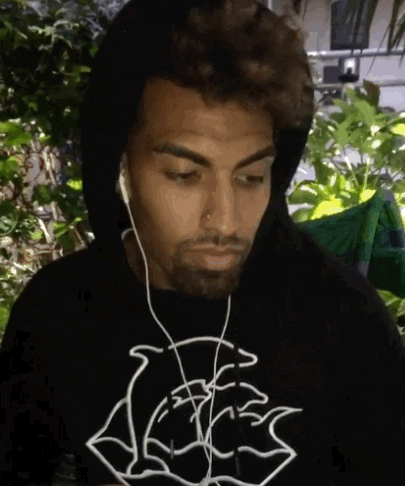 We can't think of any better advocate for this scarf than Paris Hilton. She can't step foot anywhere without an army of crazed photographers trying to get an endless amount of snaps.
OG rapper DMX is often ending up in the paparazzi headlines for various questionable acts, so it's no surprise that he's purchased one of these handy anti-paparazzi tools.
Jeremy Piven, AKA Ari Gold from the popular HBO series Entourage, has chosen to snatch up a scarf (or be payed a ridiculous amount of money to wear it on the red carpet) to protect his face…