With 10 of the highest grossing tours of all time, these legendary rock stars made more money than you could spend in 10 lifetimes. The best part is, they were all doing what they loved most in the world. From 360 degree stages and hovering screens to 2 million people on one beach, here are the 10 highest grossing live tours of all time.
10. The Rolling Stones – Licks Tour
Back in 2002 and 2003, the legendary rockers went out on a world tour which had one of the most dynamic set lists you'll ever come across. Jagger, Richards and co played a concoction of almost 80 songs every single night, leaving screaming fans absolutely elated but also incredibly shocked and confused. The tour made a very tasty 398 million dollars, which doesn't sound too bad to us.
9. The Rolling Stones – Voodoo Lounge Tour
These guys just wouldn't let up, would they? This is the first tour that the stones embarked on without their original bassist, Bill Wyman. Even without the iconic musician alongside them, the band still made a very cool 495 million dollars after they finished the worldwide tour. The stage was also designed by the high acclaimed designer Mark Fisher, the guy responsible for U2's famous and pretty bizarre claw stage.
8. Bruce Springsteen – Wrecking Ball World Tour
Are you really surprised that one of the USA's finest rock and roll exports managed to make it onto the list? After the sad death of founding member Clarence Clemon's death. Bruce attempted to change things up by adding background singers, a bunch of percussionists and a full section of horn players. Unfortunately, the tour only managed to make a pathetic 355 million dollars when all was said and done. Cough…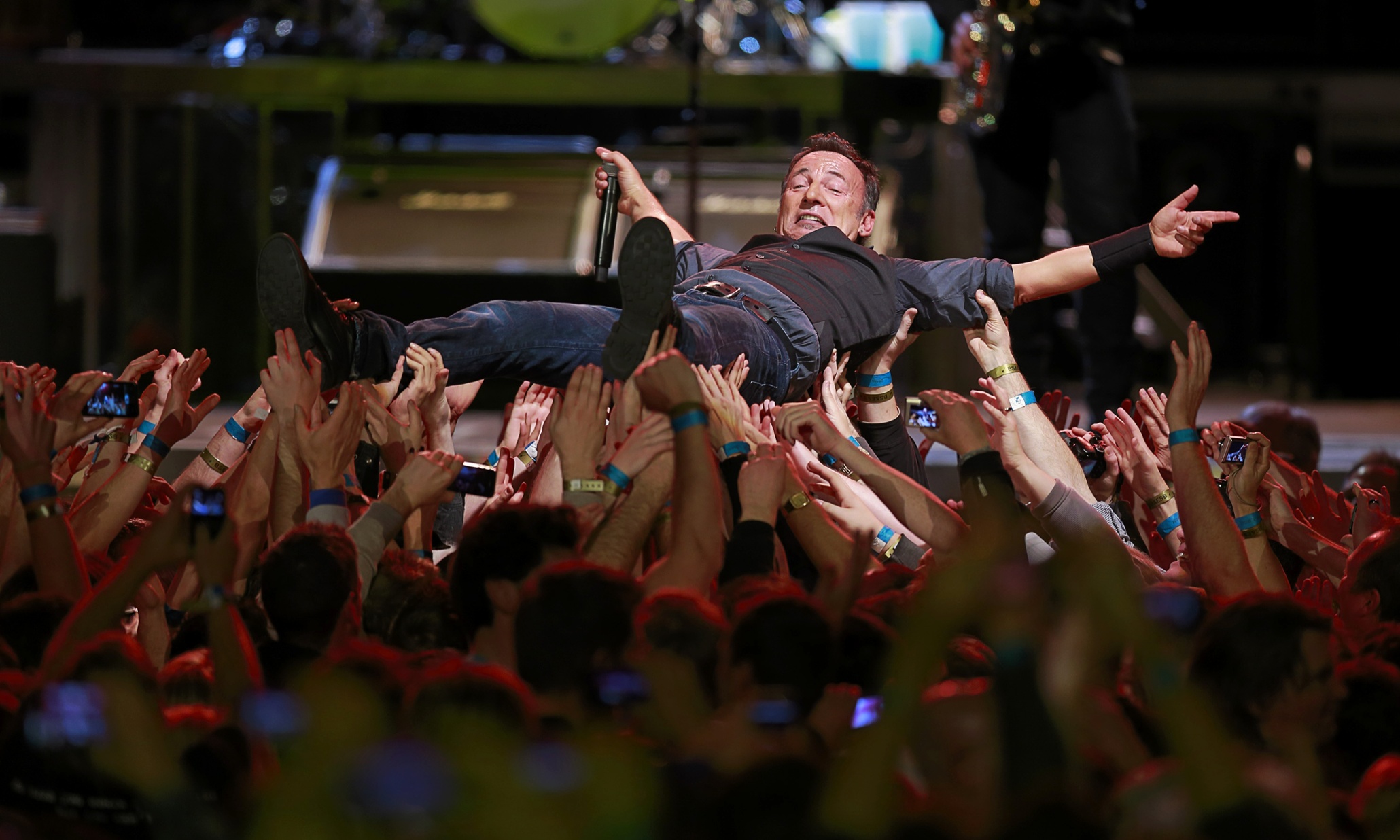 7. The Police – The Police Reunion Tour
The band got together and travelled across the globe to celebrate Sting and co's 30th anniversary of starting out. The tour was applauded by critics and fans alike, making a pretty sweet 396 million dollars and concluding at New York's legendary Madison Square Garden. Come on, can you really deny the old school greatness of Message In A Bottle? No, you can't.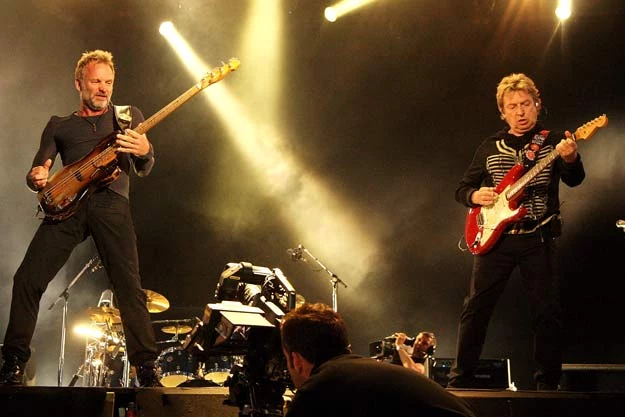 6. U2 – Vertigo Tour
Whatever you think of U2 (particularly the super righteous Bono), the band have always been renowned for putting on one heck of a show, both musically and visually. This particular tour boasted an ellipse shaped stage designed once again by Mark Fisher. The stage also featured massive LED based light bead curtains. Pretty cool. Once they finally returned home after a ridiculous number of dates, the band got a nice payday of 389 million dollars.
5. Madonna – Sticky and Sweet Tour
When she was halfway through this globe trotting tour, the Queen of pop started performing a Michael Jackson inspired dance routine in honour of his sudden and shocking death stunned the world back in 2008. Along with a never ending cascade of hits adored by her fans, Madonna made 408 million dollars when all was said and done.
4. AC/DC – Black Ice World Tour
Unfortunately, this tour that took place periodically between 2008 and 2010 was the last to include founding member and legendary rhythm guitarist, Malcolm Young because of his health. Good thing the undeniably iconic rockers went out together in style, hitting an insane amount of venues and making a cool 441 million dollars. Enjoy the money, guys. We're not jealous at all…
3. Roger Waters – The Wall Live
This still stands as the highest grossing solo tour of all time. With a reported budget of almost 60 million dollars, the Pink Floyd frontman's tour was focused on a clear anti war message and was also the first time that the band's iconic album The Wall had been performed in its entirety since since 1990. When things finally came to a close, the strong of shows had made a staggering 458 million dollars.
2. The Rolling Stones – A Bigger Bang Tour
This tour will be iconic until the end of time because of one particular show. The band played a free concert in Rio De Janerio to an estimated 2 million people on Copacabana beach. It's still the highest attended live show of all time and is hard to even fathom. This show was free, but the band still made 558 million dollars. Ridiculous.
1. U2 – 360 Tour
Who else could have taken the top spot but these indestructible Irish rockers? The show had an incredibly innovative 360 degree stage, a four legged steel structure holding massive speakers and a 360 degree hovering screen. Needless to say, fans across the world were blown away and U2 made a mind boggling 736 million dollars. Holy crap.