Although these musicians and artists have endless swarms of adoring fans who'd love to meet them in the flesh, there seems to be entire countries who have no interest in letting them land on their soil. From being chased by mobs to the airport and getting in brawls with police in the duty free section, here are 10 huge artists banned from countries. 
The Beatles get chased out of the Philippines
When they declined an invite to the Presidential Palace from the First Lady, the band work up to angry mobs outside of their hotel. When they got out of their cars before entering the airport, the mob had followed and started firing guns into the air before attacking the band and their entourage. The band had to pay back all the money they earned from the shows they played, and to add insult to injury, Brian Epstein took a punch to the face and a kick to the groin!
China doesn't like Jay Z's Lyrics
jay Z claims to have 99 problems, and we're pretty sure China is one. Before playing Shanghai back in 2006, The Ministry of Culture requested him to send over his lyrics for review. They had a quick glance and immediately banned the poor rap mogul.
Justin Bieber isn't heading to Argentina anymore
The Biebs isn't technically banned from Argentina, but we doubt he'll be visiting any time soon because there's currently a warrant out for him and his entourage's arrest. They allegedly assaulted a photographer in Beuno Aires in 2013, and we bet Argentinian officials are just waiting to get their hands on Mr Bieber. Unfortunately, we don't think they're going to be in with much luck.
Miley Cyrus is no longer welcome in China
After a picture emerged of the always controversial singer making a stereotypical and incredibly distasteful slanted eyes face, Hannah Montana upset a whole nation. The Peoples Republic of China and the Ministry of Foreign Affairs banned the previously sweet and unoffensive artist from entering China. Damn, China's lucky.
Snoop Dogg brawls in UK's Heathrow airport
Just to be clear, Snoop is allowed to enter the UK again. In fact, he did a DJ set in a truly terrible night club in my small home town last year. But a few years back, Mr Dee Oh Double Gee's entourage got into a brawl with a group of policeman at Heathrow airport and trashed a duty free shop during the fray. The whole incident is bizarre, especially consider the fact that it begins with a spontaneous dance and jam session with some friendly kids. Snoop was then banned indefinitely from visiting the U.K before it was lifted later in the year. We guess you can't keep a good dogg down.
Lady Gaga can't keep step foot in Indonesia
The Indonesian government weren't fans of Gaga's "sexy clothes" and claimed that her attitude and dance moves were going to corrupt the minds of the Indonesian youth. They made the final decision to ban her access to the country before planned shows after extremist groups threatened to attack her when she got off her plane. Crikey.
Amy Winehouse was banned from America
After she was busted with drugs in Norway, the late and wildly talented jazz star was denied access to the U.S to play the Grammy's back in 2008. Then in April 2009, she wasn't allowed to play Coachella after being turned away due to an old assault charge.
Elton John upsets the whole of Egypt
When the head of the Egyptian Music Union heard the rocket man describe Jesus as a "compassionate, super intelligent gay man who understood human problems, he decided he's had enough. Mounir al-Wasimi went onto to cancel Elton John's scheduled performance back in May 2010.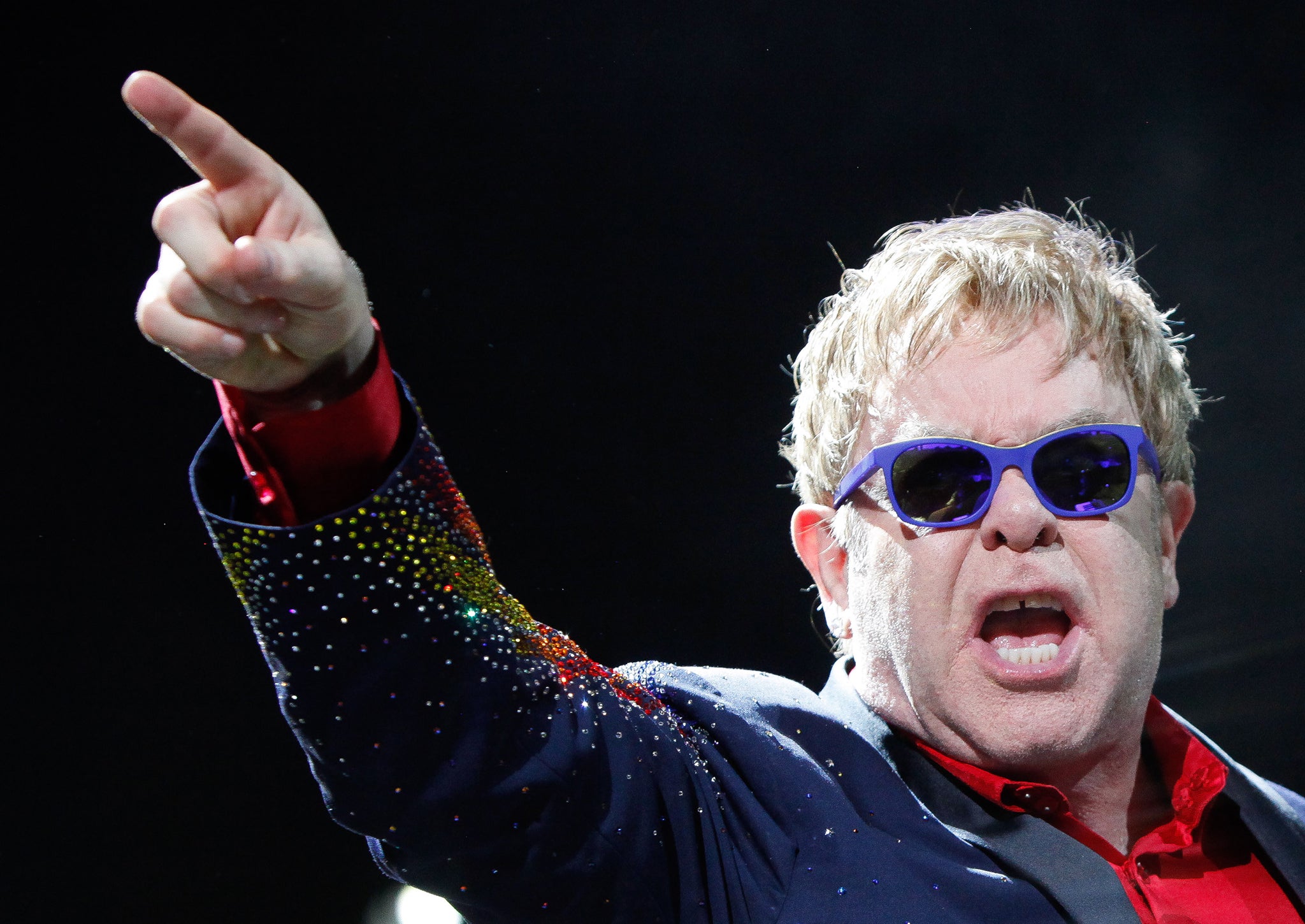 Chris Brown shouldn't try entering the U.K any time soon
Believe it or not, the U.K's Home Office aren't big fans of men who beat up their female spouses. After his conviction for his infamous and unforgivable assault on Rihanna back in 2009, the pretty vile singer and dancer still isn't allowed to step foot on British soil. We're praying that the ban never gets lifted and that other countries follow suit so that Mr Brown has absolutely nowhere to travel to. That's probably wishful thinking, though.
The Rolling Stones won't be playing in Japan, ever
Due mainly to McJagger's drug charges from back in 1967 and 1970, the band were banned from accessing Japan in 1973. Unfortunately for the poor veteran rockers, they couldn't cash in on their Japanese fans. Of course, they still made millions from the rest of their tour that year.