1. This mystical silver crescent amulet ring for your moon goddess.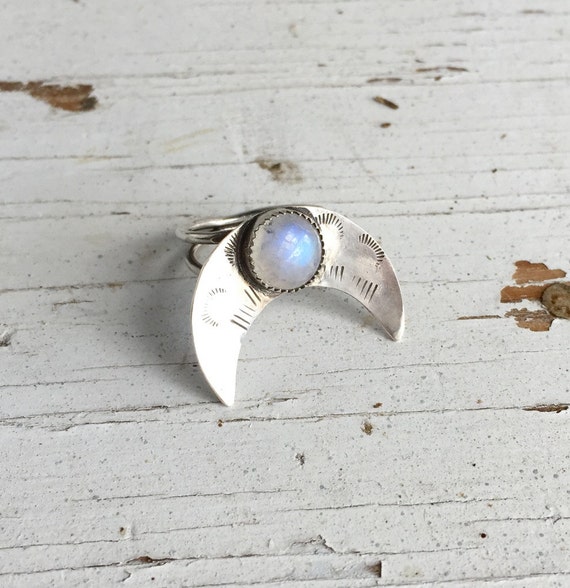 From Austin Modern, $168. Get it here.
2. This aquamarine cushion gemstone set in recycled rose gold.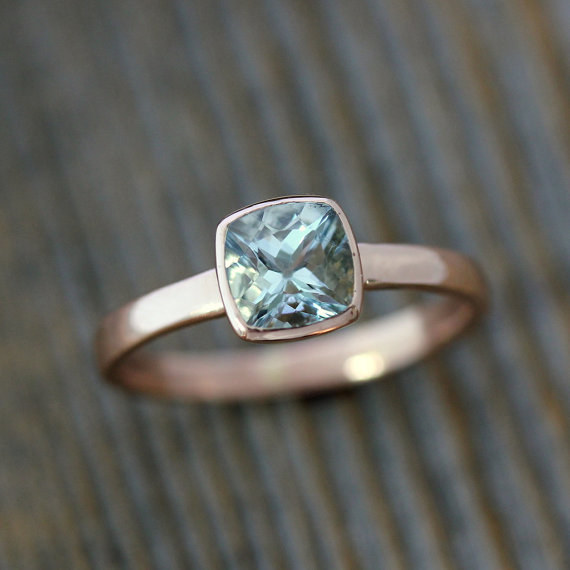 From OneGarnetGirl, $648. Get it
here
.
3. This stunning opal cluster ring with a beautifully unique etched band.
Ring by Erica Weiner.
4. This minimalist spherical ring for the modern bride of the future.
5. This rose cut tourmaline ring with a tropical coloured gemstone.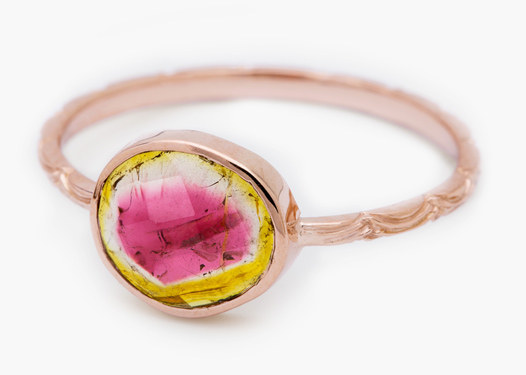 From Digby and Iona, $1,390. Get it here.
6. This daring dark black diamond for the off beat bride.
Available here.
7. Why buy one diamond when you can give her many with this magical medallion ring?
The Eternal Multi Ring – Hattie Rickards
£3,400 Hattie Rickards
Nothing beats the advice of an expert. And no one knows unconventional engagement rings like London-based jewellery enthusiast Kate Baxter. The London-based 'jewel hunter' offers a free engagement ring advice service and runs a blog called 'The Cut', which highlights eye-catching pieces and designers.
This raw rough diamond solitaire.
From CeeMonkeyDo, $289. Get it here.
This rose gold ring with diamond.
From Ash Hilton, $545. Get it here.
This brass ring with opal stone.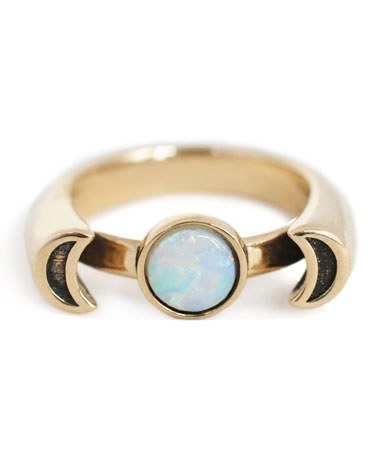 From Pamela Love, $1157. Get it here.
This gold and diamond moon-like engagement ring.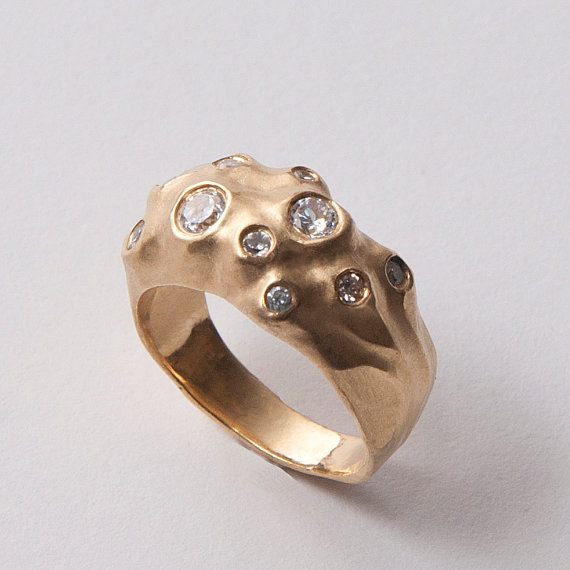 From Doron Merav, $970. Get it here.
This triangle band with three white diamonds.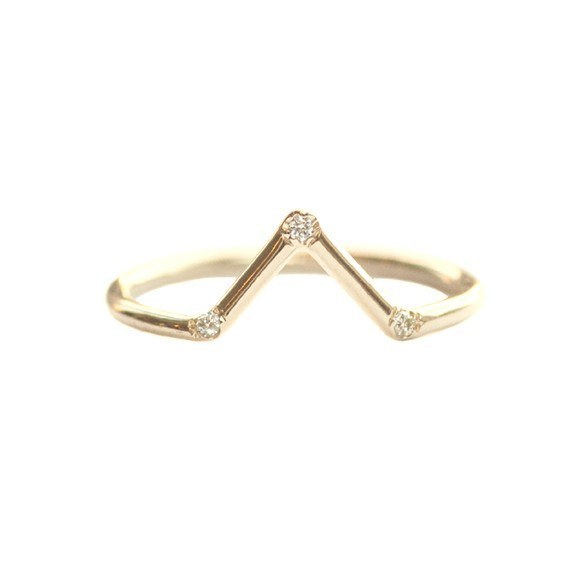 From Mociun, $590. Get it here.