Isn't it scary how fast time goes by these days? Especially when you realise 2001 happened more than fifteen years ago! Fashion was a completely different ball game back them – flannel shirts were a thing of the past, halterneck crop tops were all the rage, and jeggings weren't even invented yet! So to make ourselves feel better about our current attire, let's take a trip down memory lane and see favourite popstars wardrobe disasters in the good old days when they were fresh-faced and wide-eyed.
1. Beyonce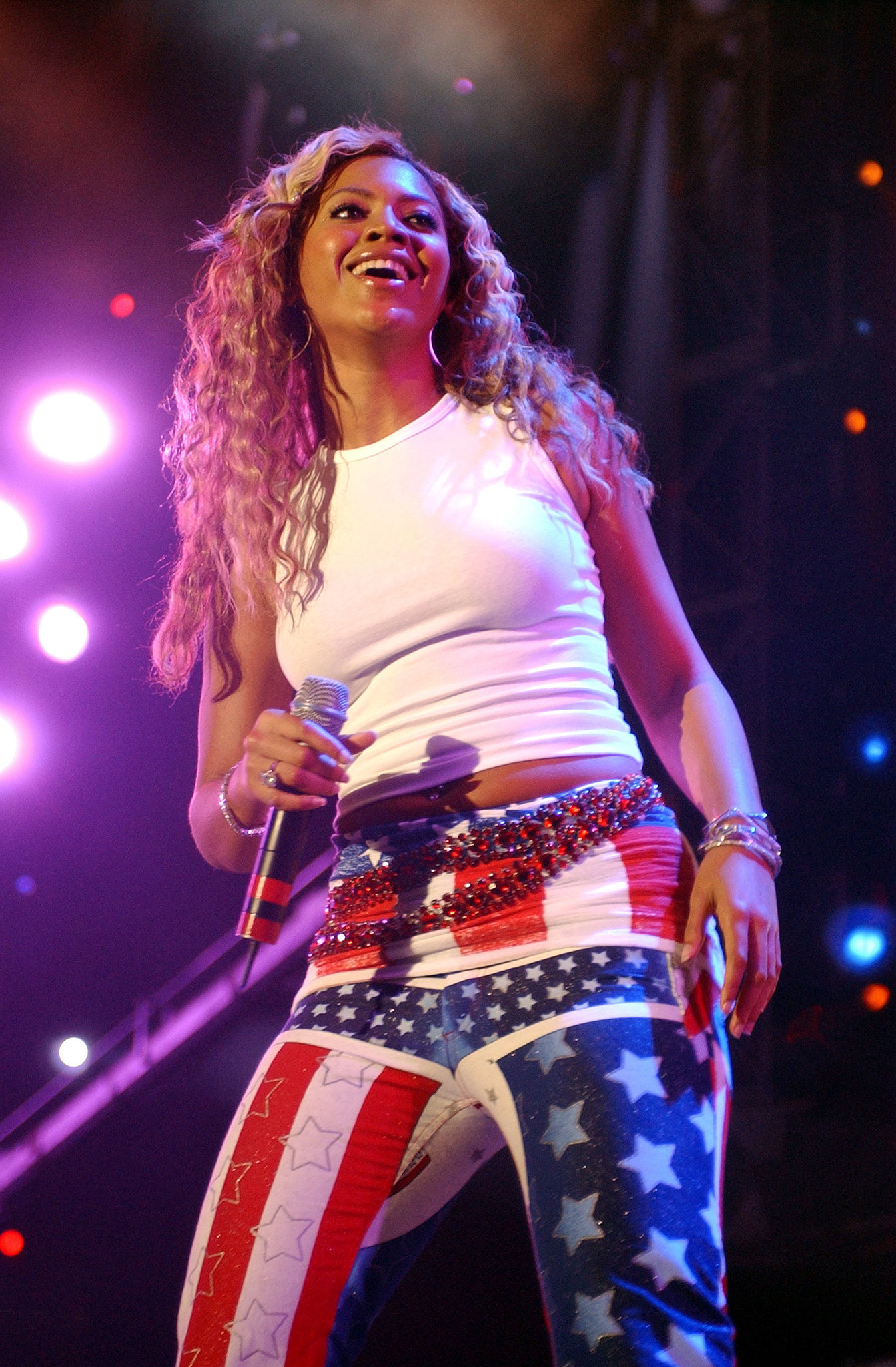 Do you think the diva Ms Knowles would be caught dead in a pair of American flag-styled jeans and a basic white tank top? Us neither.
2. Jennifer Lopez
Not sure what's worse, the ugly off-white belt, the stripy collared crop top, or the matching pink headband! What were you thinking, JLo?
3. Usher
We get it, Usher! You've trained hard and want to show off your abs, but what's with the underpants? Are you sponsored by Calvin Klein, or did you order the wrong size jeans?
4. Britney Spears
Britney's fluorescent pink top got chewed up by her dogs minutes before she was due to appear at the Kiss FM awards and sadly she didn't have anything else to change into. Also, wearing sunglasses indoors? Only Anastacia is allowed to do that!
5. Justin Timberlake
Graffiti belongs on a wall or a dumpster, not on clothing. Mr. JT may have been trying to look 'street' but instead he looked like something he'd wear back in his Mickey Mouse Club days. The hands-on-hip pose doesn't help either!
6. Mariah Carey
Remember when one shoulder tops with diamante-studded American flags were all the rage? No offense Mariah, but these doesn't scream 'celebrity', it screams Primark.
7. Gwen Stefani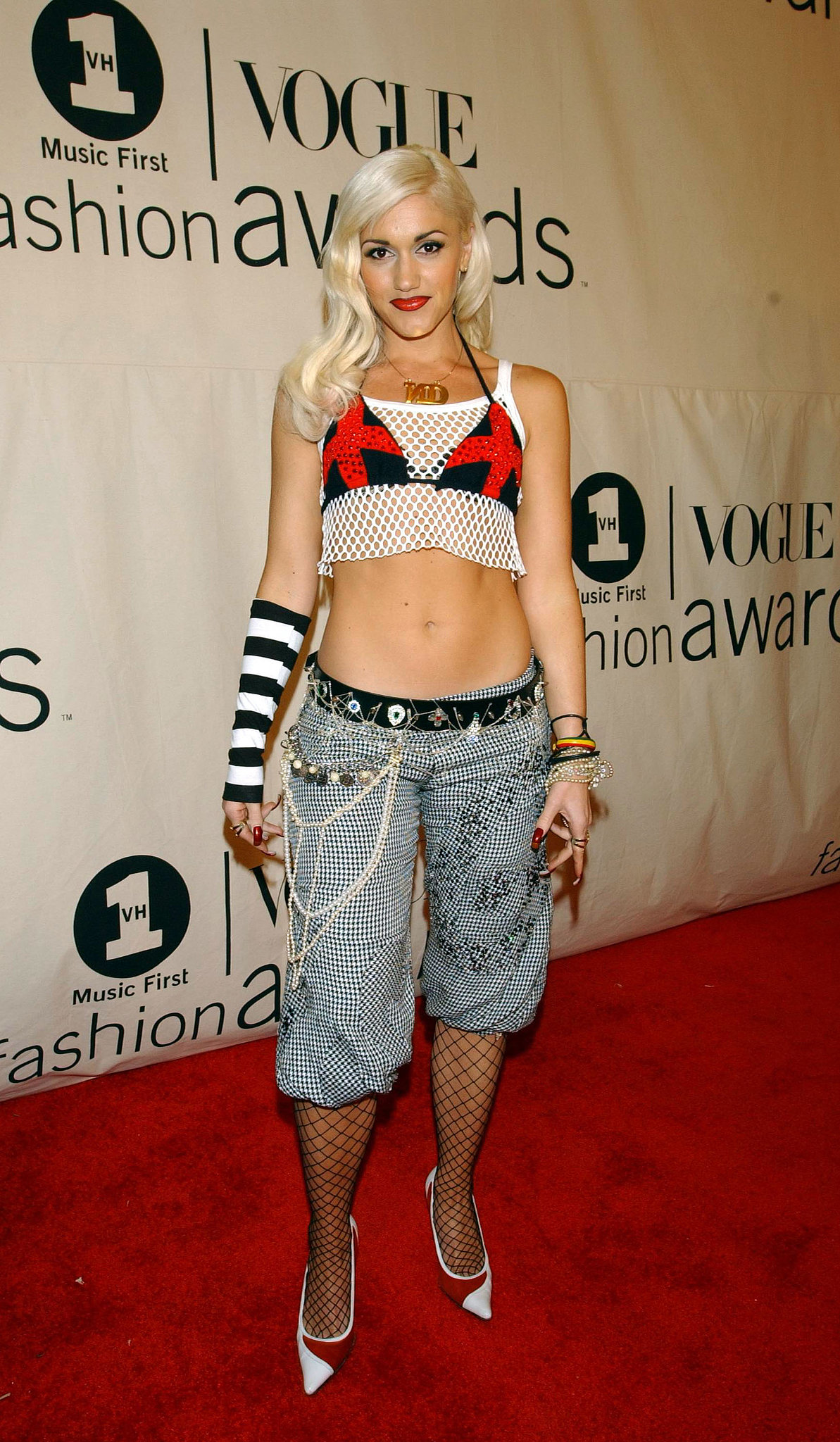 There was a period in 2001 where celebrities thought it was cool to look like they'd just walked through a jumble sale, throwing on as many mismatched items as possible. Let's just be thankful we finally did away with fishnets!
8. Alicia Keys
Oh, Alicia! A pirate hat, a gypsy top and a pair of TopShop jeans is just too much of a combination for us to handle!
9. Victoria Beckham
It's crazy to think Victoria Beckham, a now established designer, once wore chained biker pants, a leather halter top and a maroon-coloured bandanna, but evidently, she did!
10. Christina Aguilera
Why did everybody try to match their hats to their clothing in 2001? Also, those patchwork denim jeans look like they were put together a few hours before she wore them!
11. Eminem
We're glad Eminem got over his tracksuit phase. Tracksuits should only be worn out if you're actually planning to be on a track, not perform at the Grammy's!
12. Madonna
There are no words… Seriously, I'm speechless. Was Madonna feeling alright when she wore this? Did anybody check on her mental sanity at the time?
13. P!nk
Usually, we love P!nk's outrageous style but wearing a bra that turns into a dungarees halfway down is a little bit much. It's like somebody mistook her for a Doodle Bear!
14. Eve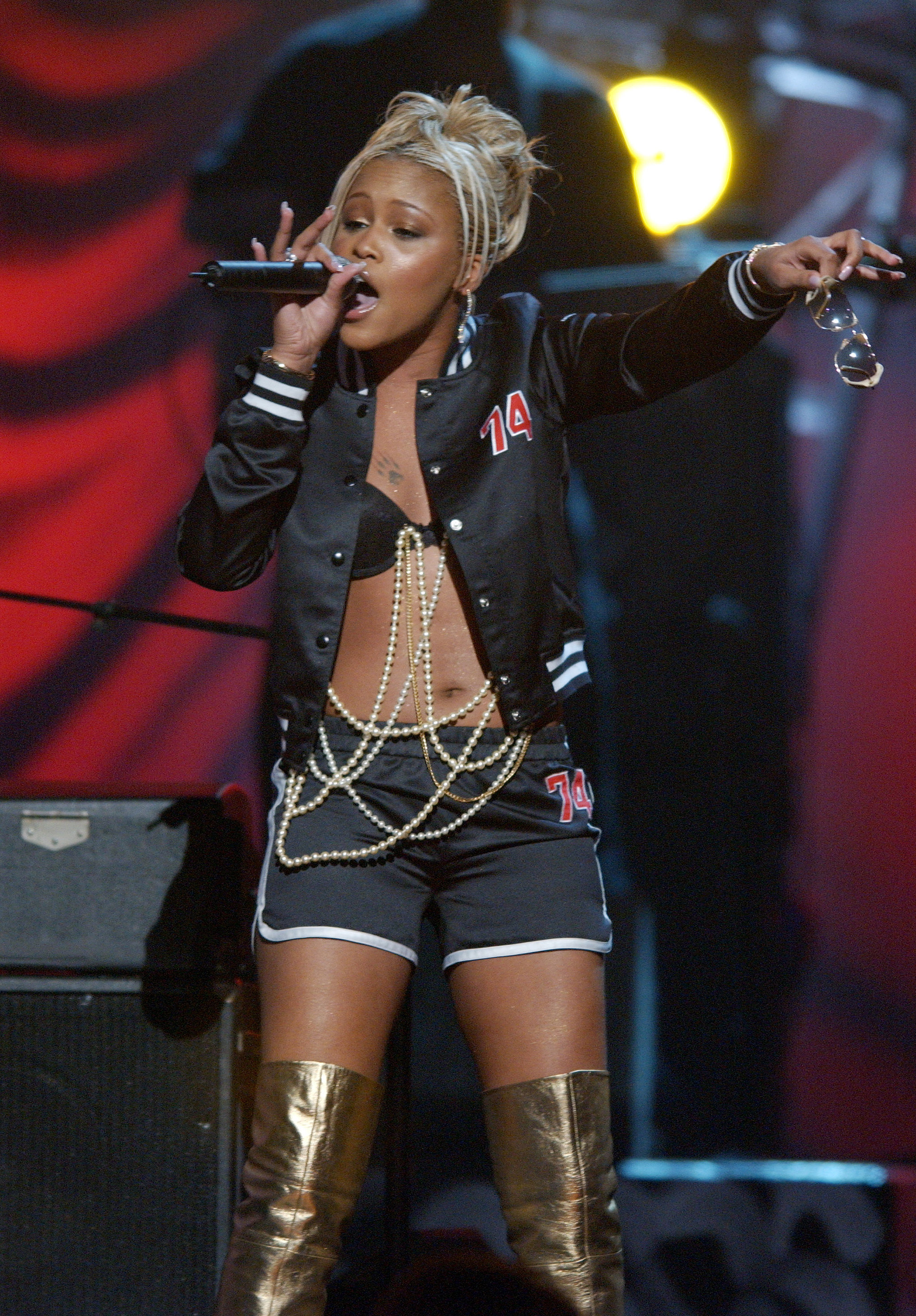 Eve forgot to bring her t-shirt to the performance so she attempted to fashion one herself out of some pearls she found in a drawer.
15. Kylie Minogue
Urgh! Remember wearing PVC clothing!?! Why did we ever want to be THAT shiny??