There's no denying Batman is the coolest superhero. He's dark, he's mysterious and he's full of all that delightful justice.
And like our favourite superhero – who LOVES to accessorise – every Batman fan needs lots of Batman merchandise. You especially need these 20 awesome accessories:
1. Batman tie
Every wannabe Bruce Wayne needs a fancy tie for that charity gala. Failing that, you'll be the coolest nerd in the office.
Get it here.
2. Batman purse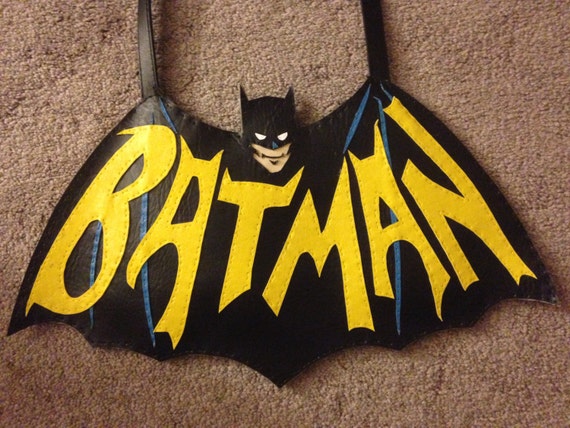 This super kitsch bag is incredibly cute and it's even handmade.
Get it here. 
3. Batman silhouette tights
Silhouette tights are always cool, but there is something particularly exciting about these Batman ones.
Get it here. 
4. Arkham Knight leather jacket
This limited edition jacket is SO COOL. Whether you've got a motorbike or pushbike, you'll look smashing.
Get it here.
5. Batman nappy bag
Being a parent shouldn't stop you from being a massive geek, so this Batman nappy bag definitely needs to go on the baby shower list.
Get it here. 
6. Batman ring
What makes this ring especially cool is the fact it comes in matte black.
Get it here.
7. Batman costume backpack
This fab bag has its own utility belt, cap and mask!
Get it here.
8.  Batman lip balm
A Batman lip balm is cool enough, but Batman lip balm that also has its own cape is amazing.
Get it here. 
9. Batman boxers
Any kind of Batman underwear is generally cool, but when you see that these Batman boxers also have a cape… well you need these now.
Get them here.
10. Batman varsity cardigan
You'll look like the ultimate Batman hipster geek in this varsity cardigan.
Get it here.
11. Batman plush backpack
Ridiculously cute, this backpack might be aimed at kids but it's totally for adults too.
Get it here. 
12. Batman slanket
A Batman blanket with sleeves! Perfect for those chilly nights in reading comics.
Get it here.
13. Batman apron
You can't be a Batman fan and have a summer BBQ without your own Batman apron.
Get it here.
14. Batman replica mask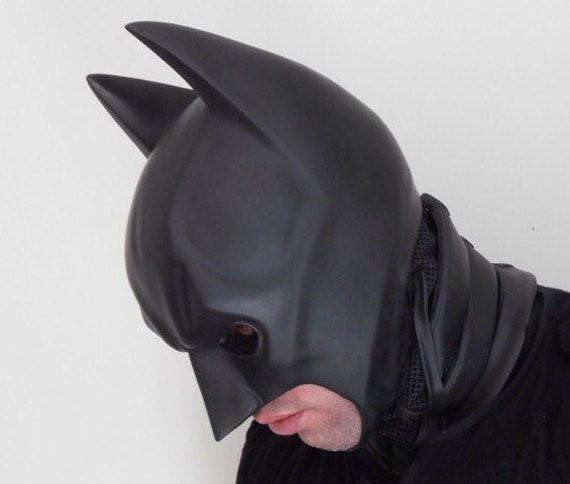 To be the ultimate Batman fan you need a proper replica mask – it will cost you though.
Get it here. 
15. Batman bathroom accessories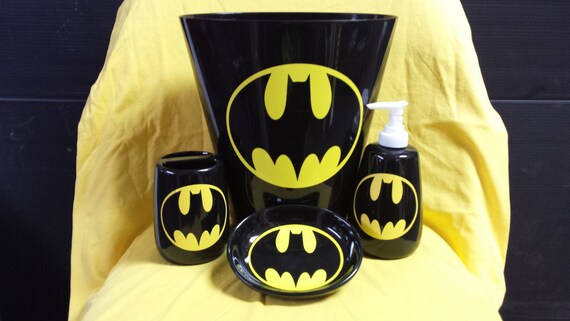 If you're going to be an uber Batman fan, you need a Batman house. These bathroom accessories are a very cool start.
Get it here. 
16. Batman dress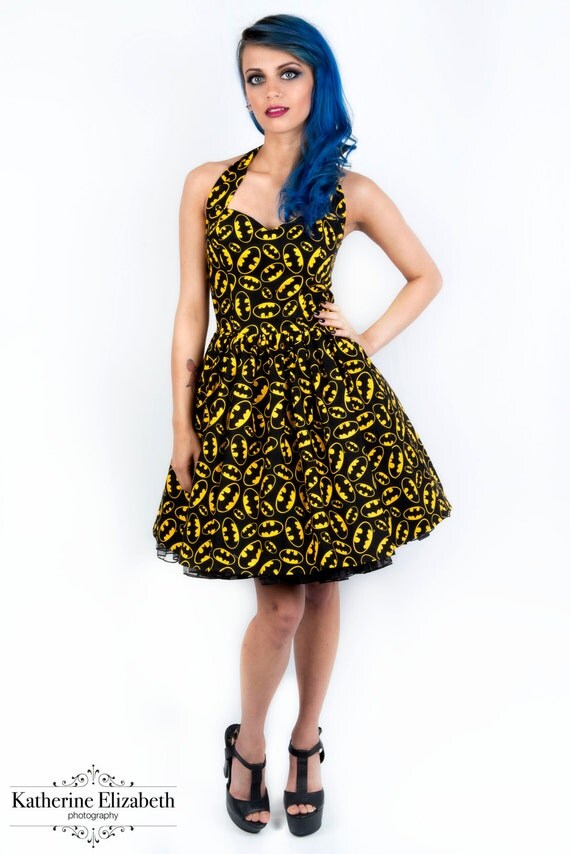 You'll be the coolest person at the party with this Batman dress.
Get it here. 
17. Batman bow tie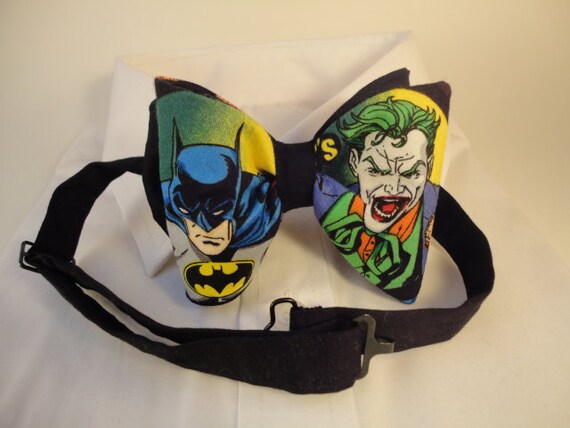 Bow ties are cool, Batman is cool – put them both together? Very cool.
Get it here. 
18. Batman chair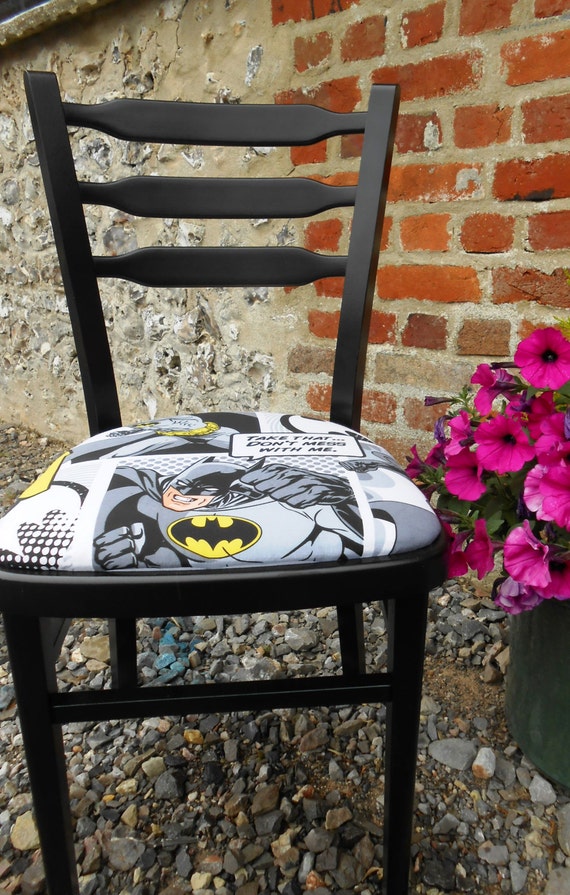 If you want a house that's a shrine to your Batman love then this chair is a great start.
Get it here. 
19. Wayne Enterprises bag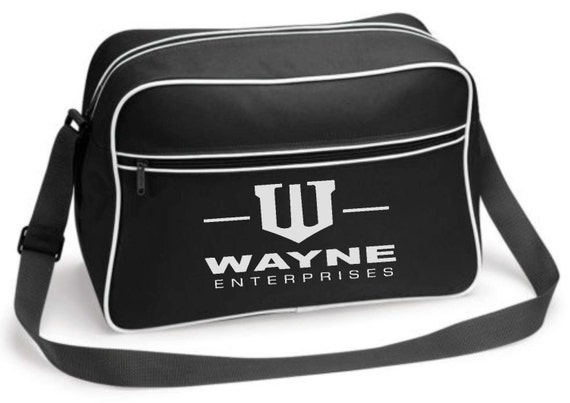 If you need a nerdy man bag for all your manly things then this bag is for you.
Get it here. 
20. The full Batman costume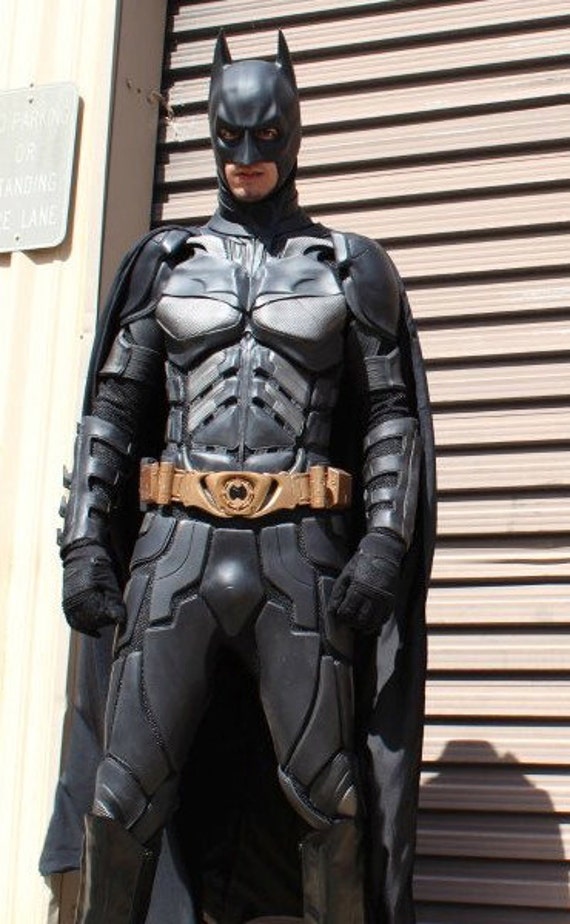 Now if you want to be an epic Batman fan who goes out dressed as the Dark Knight, you're going to need an outfit. But not some cheap costume, here we have a full-scale replica from the Dark Knight film. It is, of course, expensive and very worth it.
Get it here.