With TV shows such as Criminal Minds and CSI putting terrifying serial killers on our televisions, it's hard to believe that there are scarier serial killers in reality.
Indeed some of these killers on this list are so scary you might just have trouble sleeping tonight. Here are some of the world's scariest serial killers:
1. The Tool Box killers
Lawrence Bittaker and Roy Norris are American serial killers and serial rapists. The duo killed 5 teenage girls during 1979 after luring the woman into their vans before driving them to a secluded area where they were tortured with tools. It was this that earned the pair the nickname of the Tool Box Killers.
Bittaker is currently on death row waiting execution. Norris took a plea bargain where he testified against Bittaker to avoid the death sentence. He is serving a life sentence with no chance of parole.
2. The BTK Killer
Dennis Radar aka the BTK Killer carried out 10 murders in Kansas during 1974 and 1991. He was so named the BTK Killer – bind, torture and kill – as this was his signature for all of his kills. He was infamous for sending the press explicit details of his murders. This need to speak to the press was to be his downfall as in 2005, after no word of the killer since 1991, he sent a floppy disc to the press. The police were able to track down Radar and he is now serving 8 consecutive life sentences.
3. Peter Manuel
Although Peter Manuel was born in America, but it was in Scotland that he committed his awful murders. Estimated to have killed as many as 19 people, Manuel was tried for the murders of eight people after he was caught using the money of one of his victims. He confessed the murders to his mother who confronted him in the police station he was being held.
Manuel was hung for his crimes in 1958 in Barlinnie Prison in Glasgow. He was one of the last people to be executed in Scotland.
4. Fred and Rose West
Fred and Rose West were a terrifying duo that not only killed together but were also married to each other. During 1967 and 1987, this evil pair raped, tortured and killed at least 12 young woman and girls. It is thought that Fred West committed at least 2 murders before he teamed up with Rose West and Rose West is known to have killed Fred West's stepdaughter from his first marriage.
The pair would often commit their murders in their own home in Gloucester, which was nicknamed the house of horrors. The pair were caught in 1994 when human remains were found in their garden and under their floorboards.
Fred West committed suicide in 1995 within his cell before his trial. Rose West was charged with the murder of 10 woman and sentenced to life in jail.
5. Arthur Shawcross aka the Genesee River Killer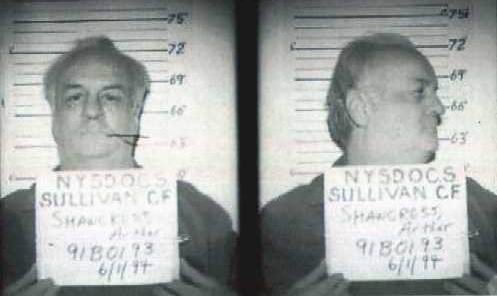 Arthur Shawcross first killed in 1972 when he lured a 10 year old boy to a secluded woodland area before he raped and killed the boy. He went on to kill an 8 year old girl in the same manner but was only convicted of manslaughter for which he served 14 years in prison.
In 1988 he was released from prison and went on a killing rampage, brutally killing 12 prostitutes. He was caught at the crime scene of his final murder. He confessed to all the murders and was sentenced to 250 years in prison. He died in jail in 2008.
6. Jeffrey Dahmer aka the Milwaukee Cannibal
An American serial killer, Jeffrey Dahmer raped, tortured and even ate some of the 17 boys and men he killed between 1978 and 1991. He was caught after one of his would-be victims managed to escape and alert police. He was sentenced to 15 life sentences but was killed by a fellow inmate just two years into his sentence.
7.  Ted Bundy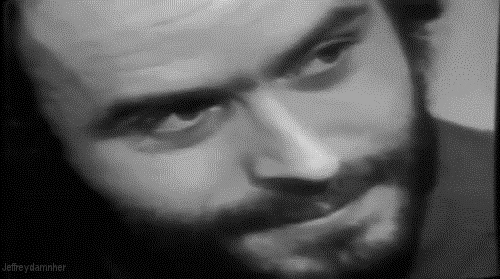 Ted Bundy is perhaps one of the most infamous serial killers of our lifetime. He raped and killed numerous woman during the 1970's and decapitated at least 12 – he would keep their heads in his home as a trophy. Bundy managed to escape police custody twice and went on to commit more murders. He was executed in 1989 by electric chair.
8. Charles Ng and Leonard Lake
This evil partnership killed between 11 and 25 victims at Lake's Californian ranch. They recorded themselves raping and torturing their victims, however their crimes only came to light in 1985 after Lake was arrested and proceeded to commit suicide. Police searched his ranch and found human remains. Ng fled to Canada before being extradited back to America where he was convicted of 12 murders in 1999. He is currently on death row.
9. Andrei Chikatilo aka the Butcher of Rostav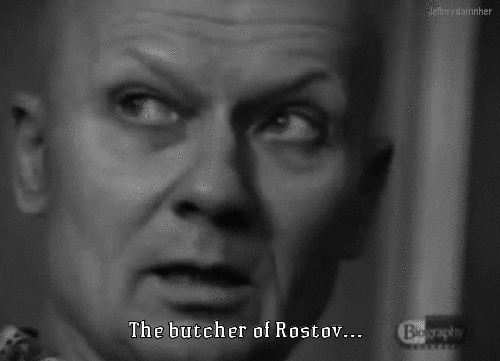 Andrei Chikatilo was a soviet serial killer who raped and murdered at least 53 woman and children in Russia between 1978 and 1990. Which is a horrific amount of killings to commit. Police believed he was guilty and set up surveillance until they had evidence to arrest him. He admitted to 56 murders and was convicted for 53 of these. He was killed by firing squad in 1994.
10. Gary Ridgway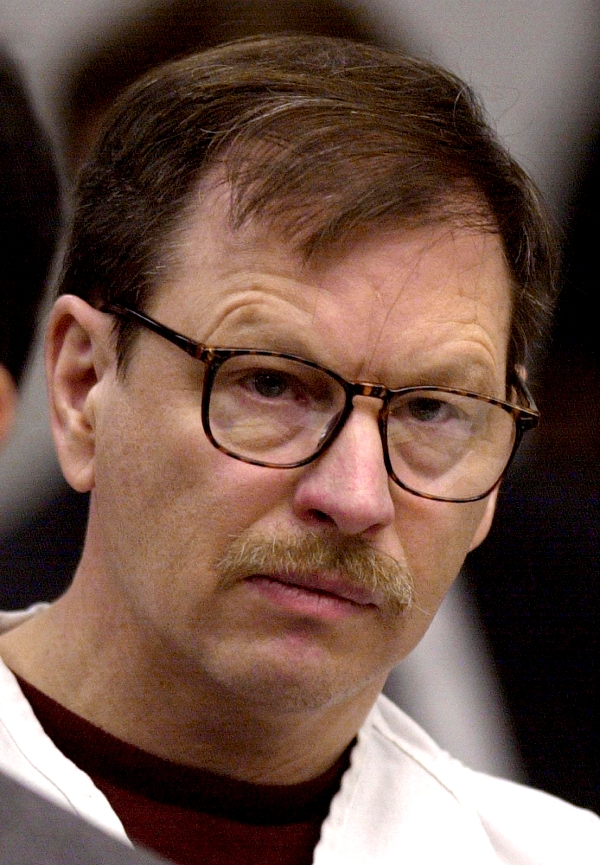 When Gary Ridgway was arrested in 2001 for four murders, authorities weren't expecting the serial killer to admit to killing over 70 woman in Washington during 1980's and 1990's. He was convicted of 49 murders and sentenced to a life sentence without parole. He only avoided the death penalty due to detailed confession and by leading the police to the bodies of some of his victims.
11. Pedro Alonso Lopez
This Colombian serial killer, Pedro Alonso Lopez, is estimated to have raped and murdered over 300 girls across South America. Lopez would lure the young girls to secluded areas where he would rape them and murder them in brutal ways. He was caught by police after an abduction went wrong and he was trapped by locals. He confessed to over 300 murders however police did not believe him. It was only when a flash flood that unearthed a mass grave of Lopez's victims occurred did police believe his claims. He is serving a life sentence in a Colombian jail.
12. Dr. Harold Shipman aka Dr. Death
You never expect a doctor to be evil, which is why the world was so shocked at the discovery of Dr. Harold Shipman's crimes in Britain. Responsible for around 250 murders, concerns were raised by local undertakers and fellow doctors due to the large death rate in the community. There were also a large number of cremation forms for elderly woman that Shipman had countersigned.
Police exhumed some of Shipman's patients finding diamorphine in their system. It was established that Shipman had injected his victims with fatal doses of diamorphine and had even got some victims to change their will so he received large sums of money.
He was sentenced to 15 consecutive life sentences, however, he hung himself in 2004.
13. Pedro Rodrigues Filho
This Brazilian serial killer started murdering at just 14 years of age. Convicted in 2003 of killing at least 71 people, Pedro Rodrigues Filho made a further 47 killings while in prison including the execution of his own father. He is serving a 400 year sentence.
14. John Wayne Gacy aka Killer Clown
Between 1972 and 1978, John Wayne Gacy sexually assaulted and killed 33 teenage boys and young men. He would lure the victims to his house with the promise of work and money. He would then kill his victims and he buried 26 of these victims under his house. He was executed by lethal injection in 1994.
15. Tommy Lynn Sells The most dangerous man in Texas, Tommy Lynn Sells brutally murdered over 70 people. Of these murders, between 1985 and 1999, his most brutal included stabbing a 13 year old girl 16 times. He was caught after he stabbed a 10 year old girl, he left her for dead but the girl managed to alert her neighbours. Her description of her attacker led to the arrest of Sells. He was executed in 2014 by lethal injection.