There is a still a big misconception that comic books are produced or intended solely for teenage boys, and that they aren't challenging or interesting enough for young adults and grown-ups to understand. But here are eight amazing graphic novels that almost anyone will love, from their stunning artwork to their captivating stories:
1. The Wicked + The Divine
The Wicked + The Divine has been around since mid-2014, and it's already gained critical acclaim across the world. It revolves around a group of twelve reincarnated gods called The Pantheon, who become famous due to their superhero powers. The perfect balance of pop culture and fantasy makes it great for those who aren't usually fans of comic books.
2. Lumberjanes
If Scooby Doo and Buffy the Vampire Slayer had a baby, it would be Lumberjanes. This seires is about a group of five girls who solve mysteries while spending their summer at a scout camp. The female-centered storylines have been a huge hit with readers of all ages, and it is even being considered for a live-action adaptation!
3. Wytches
If you're a fan of the horror genre, you're going to love the Wytches comics. Don't go in this series thinking it will be all black cats and pointy hats. This novel is full of disturbing and satanic gore, so if you're into that kind of thing then this is the one for you.
4. Deadpool
If you enjoyed the movie, you'll certainly love the comics. Deadpool is the refreshing antihero everybody loves to read about, with his sardonic humour and chaotic killing sprees. This one is great for action lovers who are tired of witnessing the good guys getting all the glory.
5. Nimona
This series is unique in that it revolves around the sidekick as opposed to the villain. Nimona is the shape-shifting accompaniment to the evil Lord Ballister Blackheart. It is a light-hearted about identity and perception, with an appealing cartoonish style and lots of humour.
6. Super Mutant Magic Academy
What it lacks in colour, it makes up for in charm. Super Mutant Magic Academy is a bit like if Harry Potter was set in a modern day high school, with everyday dramas and relationship problems taking the forefront of the storyline. However, the profanity in this is strong so don't be fooled into thinking this is for kids!
7. This One Summer
A beautiful "coming of age" tale of friendships, family dramas and breathtaking artwork. You'll find no explosions, car chases or explicit scenes here. It's a very stripped back comic, focusing on the main characters, their thoughts and life lessons as they spend their summer vacation at a lake house.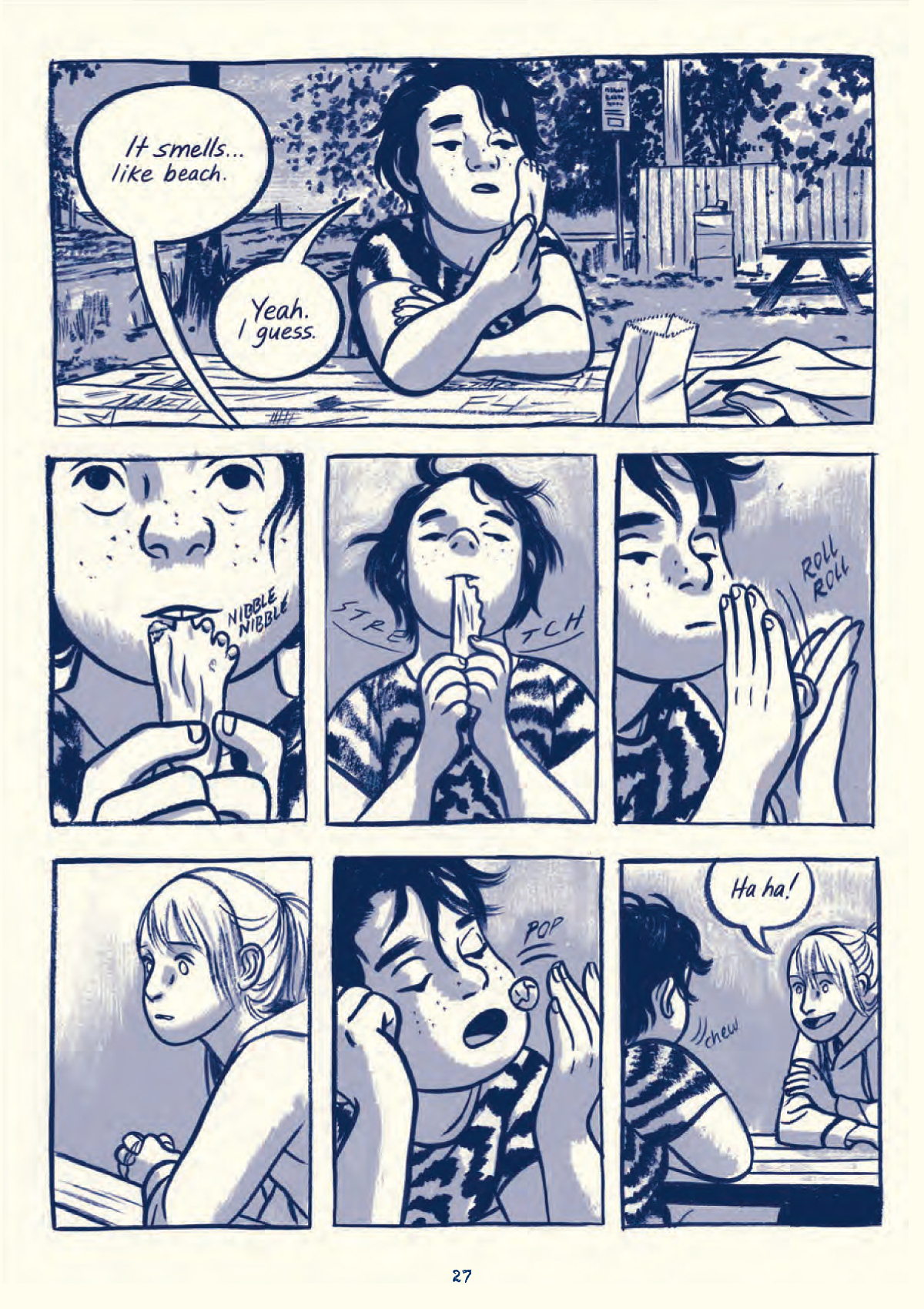 8. Paper Girls
If Stand by Me had a cast of female lead characters and incorporated themes of Science Fiction, you would get something like Paper Girls. It's worth buying for the bold, retro art-style alone, but the gripping storyline full of twists, tuns and new discoveries helps a lot!