Celebs may have asked for the famous lifestyle, but their children certainly didn't. Trying to deal with normal "kiddy problems" like playground bullies, losing teeth, and throwing a tantrums over afternoon naps, is tricky enough as it is! Add being followed around by a group of scary adults who constantly flash bright lights in your face; its no wonder these little tykes told media where to go!
1. North West
She may only be 2 years-old but Kanye and Kim Kardashian's daughter knows what she likes and, more importantly, what she doesn't. Unlike her parents, little 'Nori' is actually quite camera shy and has expressed her disliking for the paparazzi by pulling faces at them. Quite right!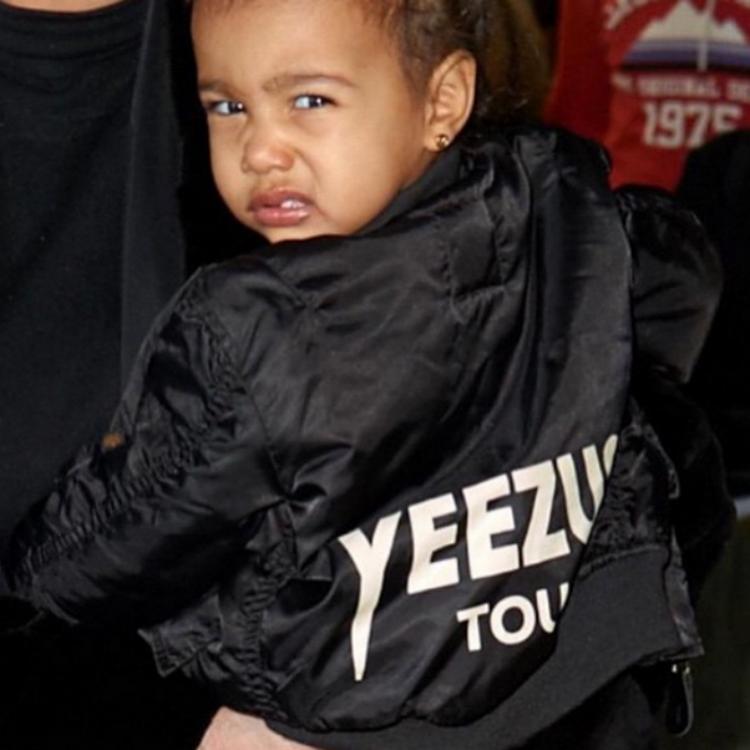 North especially doesn't like it when the paps follow her to ballet lessons. Here is an adorable video of her snapping at the cameras, while an assistant takes her to class: "I said no pictures!". You tell 'em!
2. Suri Cruise
The sweet daughter of Tom Cruise and Katie Holmes has often made it known she dislikes being photographed. But it was back in the summer of 2013, she really showed them how she felt. One paparazzo caught a snap of her with her middle finger in the air. It's not clear whether she's  'flipping the bird' or playing with her hair, but we wouldn't want to mess with her!
Suri has also been caught pulling various faces at the cameramen and shouting at them to "move out the way!". Who could blame her?
3. Max Bratman
Christina Aguilera's cheeky little chap made a playful jab at the photographers, sticking his tongue out as mommy carried him into the car. It's clear Max knows how to handle those naughty shutterbugs, and has since been filmed yelling "stop that!" when his family took him out for dinner.
4. Harper Beckham
Their parents make a living out of being under the spotlight, but the David and Victoria Beckham's children just want to be left alone! Daughter Harper made this clear when she blew a very cute raspberry at the press.
5. Cruz Beckham
Harper isn't the only Beckhamite to stick her tongue out at the paparazzi; little Cruz was also papped making the gesture as his mother held his hand through an airport.
6. Maddox Jolie-Pitt
It appears that sticking the tongue out is a widespread gesture among celebrity kids. Angelina's first adopted son was captured pulling the face while sporting a very cool fauxhawk!
7. Zahara Jolie-Pitt
The Brangelina daughter was followed in her big brother's footsteps as she was photographed pulling the sassy face on a boat ride in Amsterdam. We're loving the blue braids, Zahara!
8. Violet Affleck
Jennifer Garner's oldest daughter made it clear she didn't like being followed when she was seen on video yelling "stop taking pictures of us and our dad now! Get out!". Dad Ben Affleck agrees with his daughter's views, as he told Playboy magazine: "it's wrong and disgusting to follow children around and take their picture and sell it for money."
9. Jayden Spears
Britney's youngest boy Jayden was filmed shouting at the paparazzi "stop taking pictures, guys!", while big brother Preston exclaimed "I like the picture-man!". I guess its obvious which of Britney's sons will be heading in the spotlight when he grows up!
Which response did you find the best? Write in comments below.